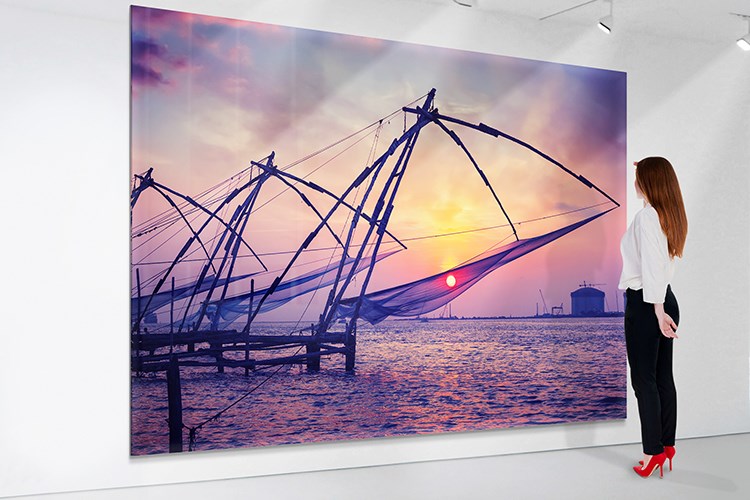 Diasec "A La Carte" Giant
For Super Large Masterpieces
Special Printing Technology
From 160 cm to 200 x 300 cm
161 x 200 cm : Starting from 1.682,42 € excl. VAT
Dimensions Between :


160 x 200 cm and 250 x 300 cm

Inclusive Suspension System
Delivery : ca. 3-5 working days
To avoid counterfeiting, each Diasec produced at AuthenticPhoto receives an unique number on the back:
Images from 160 cm to 200 cm x 300 cm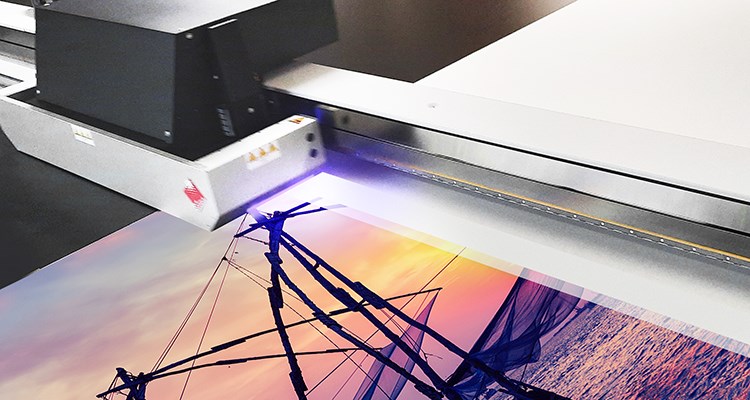 For decoration reasons, the demand for extra large Diasec sizes has increased.
Above 160 cm width, we switch to UV inkjet technology from Canon by printing on special papers that can be processed in Diasec.
These papers are free of acids and contain no brighteners so that they do not yellow in the long term.
This print quality is perfect to be viewed from a distance.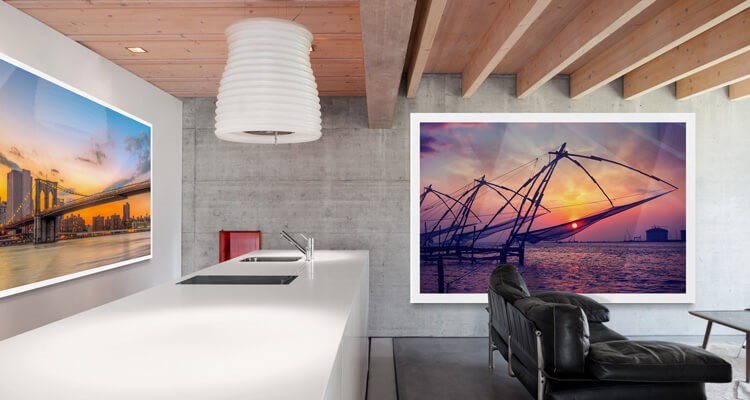 You can add a white border to your image during the Online ordering process.
The white border will be added to your image size. Nothing will be cut away from your original image.
By adding a white border, your print can also be framed with a "passe-partout" without cutting off details of the image.

You can choose from the following widths: 2, 3, 5, 8, 10, 12 et 15 cm.
Please note that adding a border cannot exceed the maximum print size.
3 Finishing options :
Plexi/Plexi and Plexi/Black Plexi and Plexi/Dibond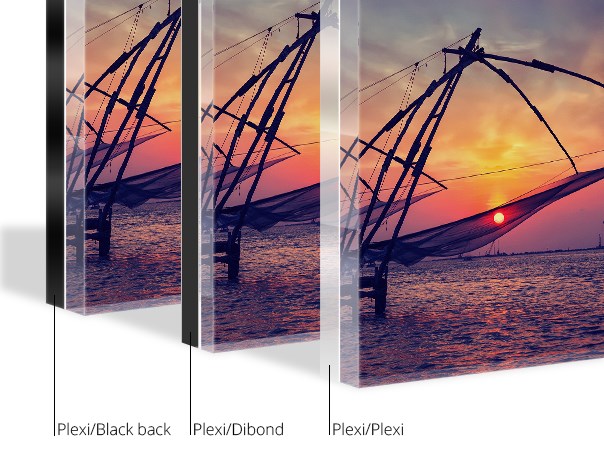 Diasec Giant is available in the following versions:
Glossy -Satin - Matte:
Plexi/Plexi and Plexi/Black Back:  3+3

Floater Frames:
Glossy - Satin - Matte: Plexi/Dibond 2+3
Ready for hanging with invisible Aluminium frames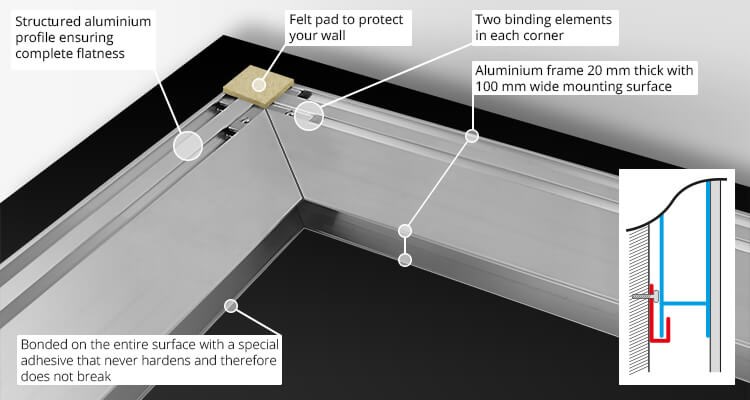 The Hidden Aluminium Hanging Frame 20/100 and its variant 10/100 is designed for heavy-duty work. It is mounted a few cm from the side so that it is not visible at the front.
It brings your Diasec 20 or 10 mm from the wall with an adhesive surface 100 mm in height which allows it to withstand a heavy weight in difficult conditions. It has two connecting elements in each corner to create a 'real frame'. It is a structured profile that does not allow torsion.
This combination guarantees a flat Diasec right into the corners.
The Hidden Aluminium Hanging Frame is bonded with a proven technology that allows lifelong bonding without hardening and 'breaking'. The Aluminium profile has a suspension lip that fits perfectly to our wall batten making hanging it child's play. Each corner is provided with a felt pad so that your walls will not be damaged.
Knokke Wooden Floater Frames and Aluminium 50 mm Floater Frame
Images from 160 cm to 200 cm x 300 cm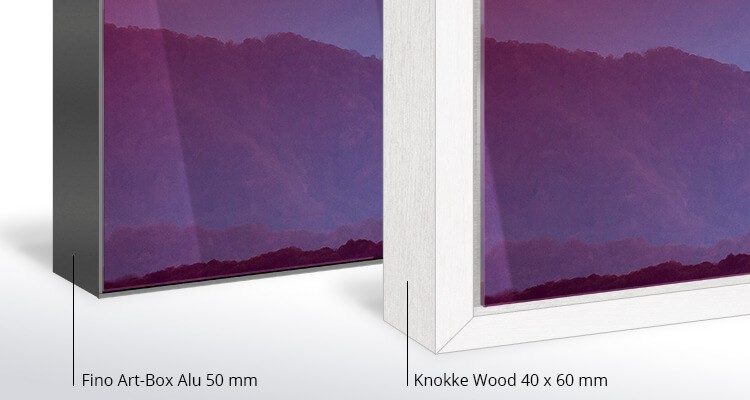 Our Aluminum Floater Frame 50 mm and the wooden Knokke Floater Frame contain an integrated hanging system that is included in the price.
The Giant Diasec is glued to the edges of the shadow joint all around with a product of very high quality which keeps your Diasec very rigid.
In both types there are 4 colors available.
Unpack and Hang.