To avoid counterfeiting, from March 2020, all Diasec produced at Authentic will receive a unique number on the back: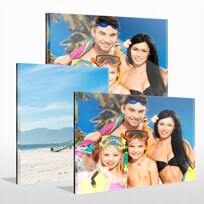 Free Dimensions
Up to 150 x 180 cm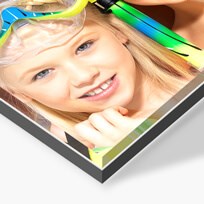 European Quality Plexi
Glossy Plexi 2 mm at the front
2 mm Dibond on the back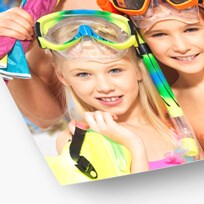 Epson Printing
With UltraChrome Pro inks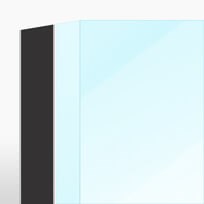 Plexi at the Front
Dibond on the Back
Guaranteed Stability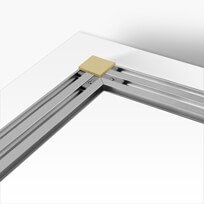 Pro Suspension System
Authentic Aluminum Frame
Long-Lasting Adhesive
Diasec Classic - Professional Epson Printing with UltraChrome Pro Inks

With our Diasec licence, which we have been practising for more than 30 years, we chemically stick your photos with the image side against European manufactured Plexiglas plate without adhesive traces or air bubbles.
Our European Plexiglas offers a high UV protection factor and attracts little dust due to our anti-static processing.
Diasec Classic gives your photos special qualities and depth in combination with a cost-effective solution.
Diasec Classic shows your image razor-sharp with bright intense colours and contrast.
Crystal-clear Glossy surface

Visible depth and intense colours

Protected against UV rays and therefore long shelf life

A presentation that makes an impression
Photo Paper of High Quality Produced on Epson printers with UltraChrome Pro Inks

Photo Paper of High Quality produced on Epson printers with UltraChrome ProInks for years of colour stability.
This makes the Diasec Classic an ideal solution for an affordable quality product.
Strong contrasts, fine details and intense colour rendering.
ICC colour-calibrated.
Delivered complete with adapted Hanging System - Ready to Hang
Depending on the product, you can - during your order - choose between a Professional or a Simple Hanging System.
Depending on the dimensions and weight, the online system will propose the most obvious solutions:
Professional Hanging Systems :
Are the Hidden Aluminum Hanging Frames with reinforced corners, as shown here on the right.
Simple Hanging Systems :
Spacers - Hanging Hooks - Velcro Systems etc....

Aluminum Suspension System 10/45 with wall batten (in red)
Diasec Classic is available in all conceivable dimensions up to 150 x 180 cm to the mm

We will produce your Diasec Classic in your own desired format.
Customised to the millimetre according to your ideas and adapted to the available space in your interior.
Min. size: 20 x 20 cm
Max. size: 150 x 180 cm
Some examples of size comparisons
AuthenticPhoto is certified by Hahnemühle, Canson, Ilford, ChromaLuxe and Epson Digigraphie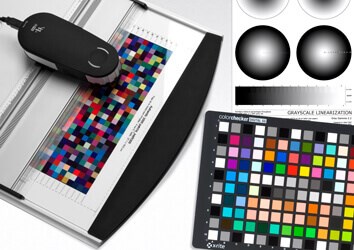 Testprints & Softproof
Testprint in A4 format (full image).
1:1 scale test (± 30 x 50 cm).
Softproof by email.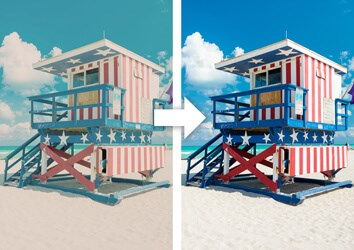 Optimization
Adaptation, retouching and correction of your image. Optimization of the image according to the chosen product.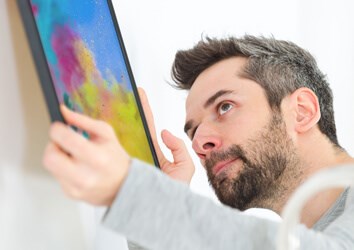 Placement
Organization of the hanging of your images after production and delivery.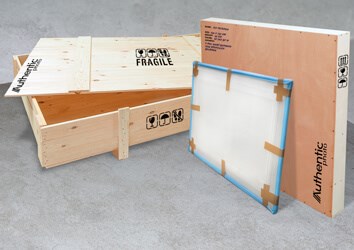 Shipping & Delivery
Custom packaging depending on the delivery method. The goods are guaranteed by AuthenticPhoto if we take care of the shipping.
Showroom
Rue Saint-Bernard 9
1060 Brussels — Belgium
Opening Hours
Monday-Thursday: 09-17h
Friday: 09-16h
Online: 24/7
Payment Methods