Your Commercial Communications printed directly on White Forex
Very High Quality due to 6 color printing + White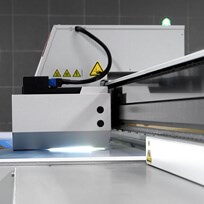 High Quality Printing
Greenguard Ecological UV Inks
White Forex 5 and 10 mm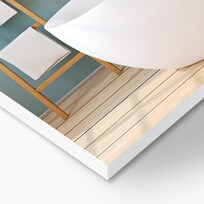 Foamed PVC sheet
Smooth surface
Light and resistant
Matt print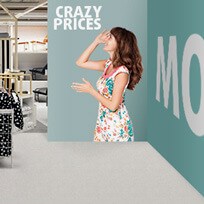 POS Communication
Ideal for in store
communication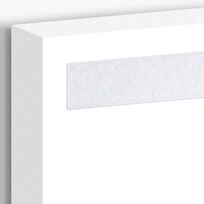 Velcro Fastening
Lightweight, quick assembly
and disassembly
Fixation with Screws
Economical and easy
Forex is a Foamed Rigid PVC sheet — Available in 5 or 10 mm thick up to 200 x 300 cm

The very latest machines are used to print directly onto Alu-Dibond by means of 6-channel colour inks that produce a photographic quality. The ecological inks, Greenguard Gold certified, are cured with UV LED light and have a matt appearance.
Curing makes the inks scratch-, moisture- and weather-resistant.
Forex consists of a foamed PVC sheet and a smooth uniform surface with an optimal ink absorption. Because of its light weight it can be attached with Velcro, but you can also fasten it with screws or use it free-standing.
Photographic Quality on White Forex is Ideal for Store Communication

Direct printing on White Forex is not an artistic product, but it is ideal for visual communication in retail spaces.
Forex is a lightweight, foamed PVC sheet.

Matt Imprint and therefore no distracting reflections
B1/M1 Fire safety standard for public places (self-extinguishing)
All conceivable dimensions up to 200 x 300 cm.
Can be printed on both sides

Is ideal as a ceiling pendant

Especially suitable for indoor use

Mouldable in every conceivable shape
Forex White sheets are printable in 5 and 10 mm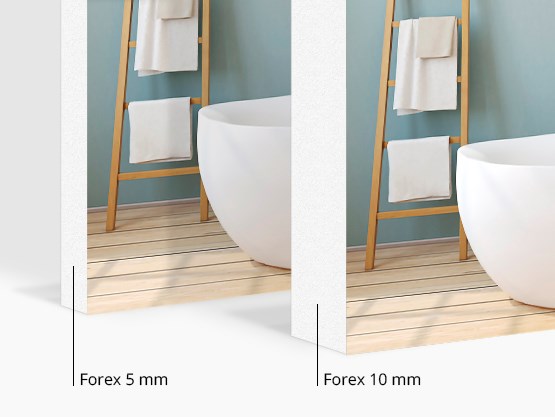 White Forex sheets can be printed in 2 different thicknesses, each of which is limited in size by Authentic:
Forex 5 mm can be printed on one or both sides. We limit this version to the dimensions 120 x 200 cm.
The weight of Forex 5 mm is 2.15 kg per m2
Forex 10 mm can be printed on one or both sides. This version can be used up to 200 x 300 cm.
The weight of Forex 10 mm is 4.5 kg per m2
Printed white Forex sheets with various Fasteners. Free-standing, Velcro, Screws or Hanging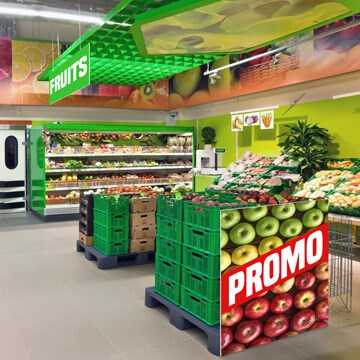 Thanks to their light weight, printed white Forex sheets have the advantage that they can easily be placed and removed by your own store staff. You can hang them, attach them to the ceiling, use them free-standing and print them with a message on both sides.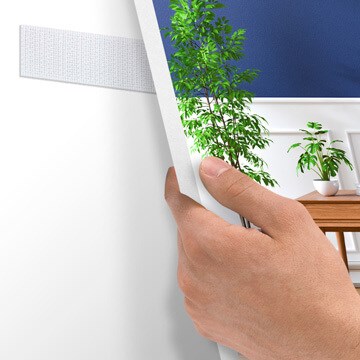 The easiest installation is by means of Velcro against existing walls and structures. The size and number of Velcro tabs varies depending on the size and thickness of the sheets used. AuthenticPhoto.com delivers the necessary Velcro and if desired also takes care of the installation.
Use your printed white Forex sheets as Street Art and simply screw them against your existing walls and structures.
Screws are part of a no-nonsense sales policy and reinforce the impression that you are careful with your communication budget.
A restaurant chain that uses Communication with printed Forex sheets for Information and Decoration.

Any Shape Possible thanks to our Computer-controlled Milling Machine (CNC). Circles, Letters or any Free Form

Some examples of size comparisons
AuthenticPhoto is certified by Hahnemühle, Canson, Ilford, ChromaLuxe and Epson Digigraphie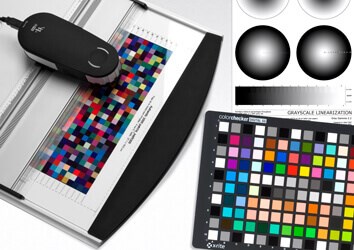 Testprints & Softproof
Testprint in A4 format (full image).
1:1 scale test (± 30 x 50 cm).
Softproof by email.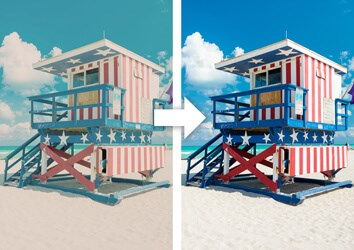 Optimization
Adaptation, retouching and correction of your image. Optimization of the image according to the chosen product.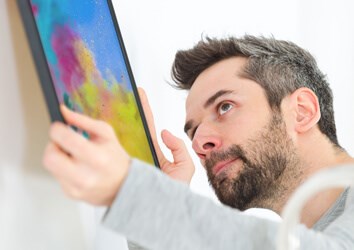 Placement
Organization of the hanging of your images after production and delivery.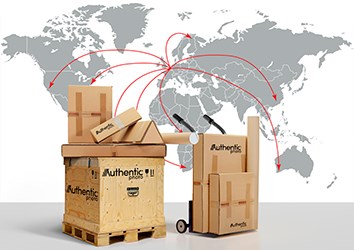 Shipping & Delivery
Custom packaging depending on the delivery method. The goods are guaranteed by AuthenticPhoto if we take care of the shipping.
Showroom
Rue Saint-Bernard 9
1060 Brussels — Belgium
Opening Hours
Monday-Thursday: 09-17h
Friday: 09-16h
Online: 24/7
Payment Methods