Comment prendre soin de son œuvre produite chez AuthenticPhoto ?
Quand bien même certains de nos produits tels que le Diasec ou le ChromaLuxe sont très résistants et protègent votre œuvre, il existe certaine précautions à prendre pour garder afin de garder votre production AuthenticPhoto en parfait état le plus longtemps possible.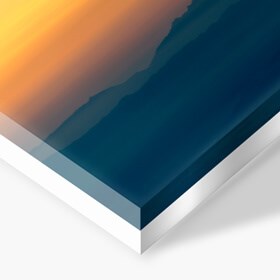 Le Diasec, Classic, Mini, Giant ou À La Carte, sont protégés de la poussière grâce à leur plaque de Plexiglas.
Cependant, seul le Diasec À La Carte est certifié ISO 9706 et assure une résistance à la lumière supérieure à 100 ans.
Le ChromaLuxe est un produit extrêmement résistant.
Il a une très bonne résistance aux intempéries (pluie, neige, etc), rayures, à la chaleur et aux produits chimiques.
Impression UV sur Panneau
Contrecollage sur Dibond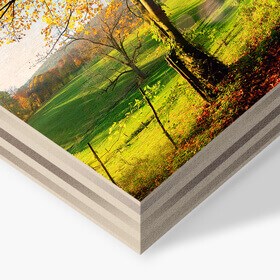 Les impressions directes UV sur panneaux (Bois écologique, Dibond, Forex ou Plexiglas) sont résistantes aux rayures et aux intempéries.
Elles sont faciles à entretenir et nettoyer.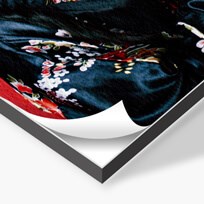 Les contrecollages de papier photographiques ou Fine-Art sur Dibond sont aussi fragile que le papier lui-même.
Vous pouvez opter pour un film de protection satin pour augmenter leur résistance.
Artglass, verre anti-reflets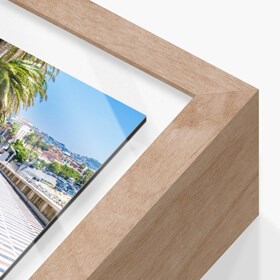 Les cadres-vitrines avec verre anti-reflets Artglass...
Que faire et ne pas faire avec votre œuvre
Dépoussiérez à sec à l'aide d'un chiffon doux type Microfibre, ou d'un plumeau anti-statique.
Frottez doucement sans appliquer de pression excessive.
Portez des gants en coton, ou à défaut en latex ou en nitrile, pour limiter les transferts de main à l'œuvre.
Une paire de gants en coton est fournie avec chaque Diasec.
N'exposez pas votre œuvre directement à la lumière du soleil.
Même protégé par différents matériaux anti-UV (Artglass, Plexiglas, etc), limitez toute exposition prolongée à la lumière du soleil afin de préserver la longévité de votre œuvre.
Ne pas utiliser de produits détergents.
Pour certains supports et finitions, un peu d'eau savonneuse suffit. L'utilisation d'Isopropanol peut aussi convenir (voir la fiche livrée avec votre œuvre).
Assurez-vous également que le poids de votre oeuvre soit réparti sur deux points d'accroche et jamais sur un point central.
Évitez également de travailler avec un câble de connexion entre deux points.
Préférez l'utilisation des éléments de suspension fournis par AuthenticPhoto.
N'exposez pas votre œuvre à la chaleur et à l'humidité excessives.
Évitez de la placer dans une pièce humide ou au-dessus d'une source directe de chaleur (radiateur, etc).
Certains produits résistent aux deux (voir la fiche livrée avec votre œuvre).
AuthenticPhoto is certified by Hahnemühle, Canson, Ilford, ChromaLuxe and Epson Digigraphie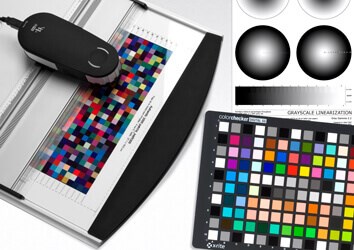 Testprints & Softproof
Testprint in A4 format (full image).
1:1 scale test (± 30 x 50 cm).
Softproof by email.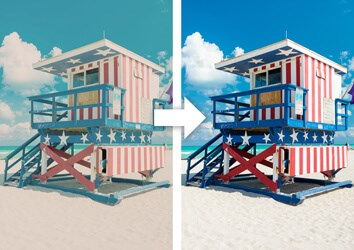 Optimization
Adaptation, retouching and correction of your image. Optimization of the image according to the chosen product.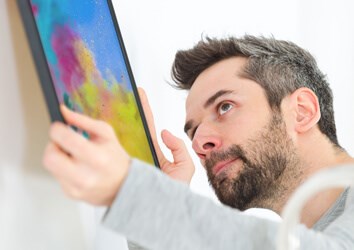 Placement
Organization of the hanging of your images after production and delivery.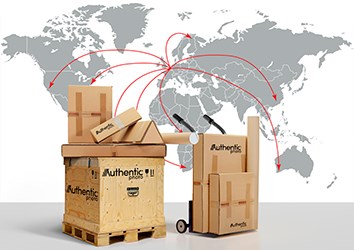 Shipping & Delivery
Custom packaging depending on the delivery method. The goods are guaranteed by AuthenticPhoto if we take care of the shipping.
Showroom
Rue Saint-Bernard 9
1060 Brussels — Belgium
Opening Hours
Monday-Thursday: 09-17h
Friday: 09-16h
Online: 24/7
Payment Methods