Creating your Image and Uploading
Create the images to be ordered with the programs you're used to. Preferably in the 1:1 final format you want to order. If you have no graphical knowledge you can send us the image as it is. In both cases you must respect the requested file format: TIFF, JPG, PNG or PDF in both RGB and CMYK.
When the images are ready, go to the red "START AN ORDER" button at the top right. An interface will appear where you can select the images on your computer or peripheral and upload them. You can upload different images at the same time and mix different file formats and colour systems.
If you don't know how to get started, just contact us, you'll find our contact details at the top left, click on the phone number).
Online Analysis of your images
The online order module analyses your images and refuses to accept them if something is not right. This will be communicated via a message.
For technical information, please go a little further through the item "Delivering an Image".
After your image has been accepted and analysed, the dimensions and number of DPI (dots per inch - inch = 2.54 cm) of your image will be shown.
You can accept or change these. Changes are always done homothetically. It is these dimensions that will determine the price.
Fine Tuning your Online Order
From now on you can choose a main product for each image and supplement it with the combinable options.
Concerning the chosen main product, the commercial page is shown at the bottom of the order window. This is a tool for making your choice easier.
You can therefore go to detailed information during your order and return to your order.
Unfinished orders can be retrieved for up to 30 days via the shopping cart at the top right of the page.
Your unfinished order will be kept on your computer through your login account and a cookie.
Message for Technicians / Planning and choice of Payment Options
During your Online Order you can write a message for the technicians or the planning team. You can also choose from different payment options.
Not every order needs to be paid for immediately. As yet unknown costs can be added for proofs, packaging and shipping, for example.
There is one firm house rule: the order must be paid for prior to delivery. For more information about this, please go to the FAQ item "Payments".
The "Place Order" button
You can change an online order several times but from the moment you press the "Place Order" button it is final.
You will immediately receive an automatic email confirming your order. If you still want to make changes, you have to contact us very quickly by phone or email, the details of which can be found at the top left of our pages (Click on the phone number).
You must do this within two hours. For more information you can also read the FAQ item "Shipping and Delivery".
Planning Communicates with You
Our Authentic Planning department now takes charge of the order and does what is necessary to put the order into production. If necessary, you will be contacted by telephone by the 'Planning' department or the technical department.
Authentic Planning confirms in an email the schedule for completing the various steps of your order.
In a second email, all products ordered and their price will be confirmed again. Sometimes we ask you again to confirm your agreement. This email also contains all the necessary information to make a payment. There is also a link in this email to make the payment online.
Your order is ready for delivery
As soon as your order is ready to be delivered, you will receive an "End of Job" email from Authentic Planning and a text if we have your mobile number.
If our own delivery service is making the delivery, you will be notified of the delivery time.
In case of delivery with Fedex and other courier services, you will be notified of the tracking number by email so that you can follow the delivery online.
AuthenticPhoto is certified by Hahnemühle, Canson, Ilford, ChromaLuxe and Epson Digigraphie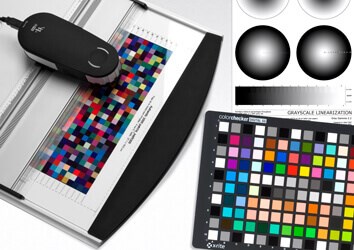 Testprints & Softproof
Testprint in A4 format (full image).
1:1 scale test (± 30 x 50 cm).
Softproof by email.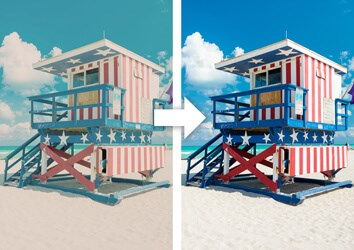 Optimization
Adaptation, retouching and correction of your image. Optimization of the image according to the chosen product.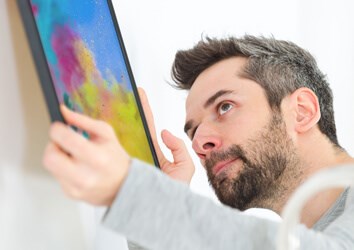 Placement
Organization of the hanging of your images after production and delivery.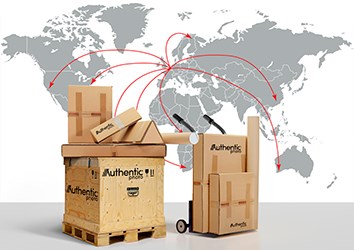 Shipping & Delivery
Custom packaging depending on the delivery method. The goods are guaranteed by AuthenticPhoto if we take care of the shipping.
Showroom
Rue Saint-Bernard 9
1060 Brussels — Belgium
Opening Hours
Monday-Thursday: 09-17h
Friday: 09-16h
Online: 24/7
Payment Methods