To avoid counterfeiting, each Diasec produced at AuthenticPhoto receives an unique number on the back: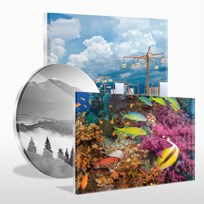 All Formats
and Dimensions
Up to 160 x 300 cm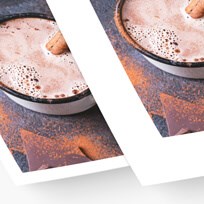 Adding White Borders
online
2, 3, 5, 8, 10, 12 et 15 cm.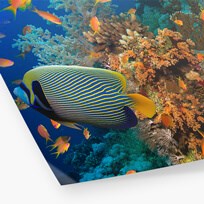 Hahnemühle & Canson
Lightfastness >200 years

 ISO 9706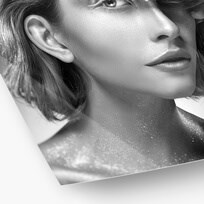 Pure Black-White
Baryté without Azurants
Acid free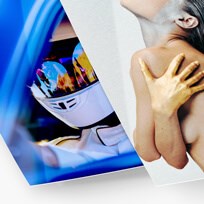 Special Papers
Slickrock Metallic Pearl
Slickrock Metallic Silver
Fine Art Paper with more than 200 years tested Color Stability (ISO 9706)

For our Diasec A la Carte we use Premium Fine-Art Papers of very high quality, some of which have been tested for more than 100 years of color stability.
See below for the choices.
ISO 9706 for museum productions.
Hahnemühle Ultrasmooth, Canson Rag Photographique and Canson Platine Fibre Rag.
Moab Slickrock Metallic Pearl & Slickrock Metallic Silver for Gallery productions.
Moab Slickrock Metallic Pearl & Slickrock Metallic Silver Special Papers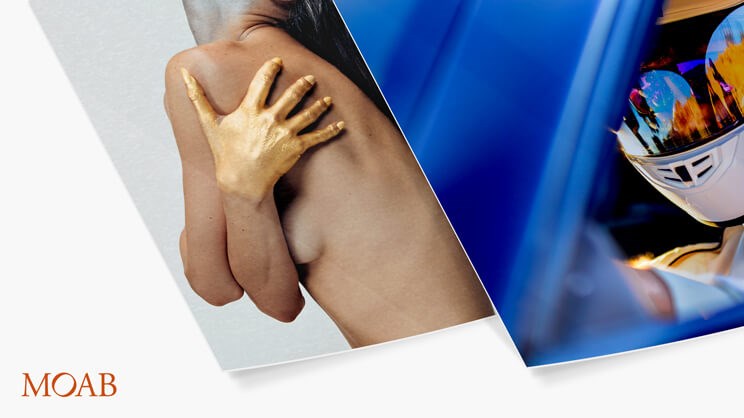 Slickrock Metallic Pearl is a special paper with a shiny pearly surface. Authentic uses it in particular in combination with a Diasec glossy.
The pearly surface offers a dynamic iridescent finish whose appearance changes according to the angle of incidence of the light source and the interference generated in the wavelengths.
The maximum dimensions are 150 x 300 cm.
Slickrock Metallic Silver is a paper with a metallic look. Authentic uses it in particular in combination with a Diasec glossy.
Color variations occur depending on the viewing angle and the angle at which the light enters. This results in a Kinechromatic Art effect that can best be compared to the metallic shine of car paints.
The max. dimensions are 110 x 300 cm.
Overview Diasec A La Carte compatible Papers
You can add a white border to your image during the Online ordering process.
The white border will be added to your image size. Nothing will be cut away from your original image.
By adding a white border, your print can also be framed with a "passe-partout" without cutting off details of the image.

You can choose from the following widths: 2, 3, 5, 8, 10, 12 et 15 cm.
Please note that adding a border cannot exceed the maximum print size.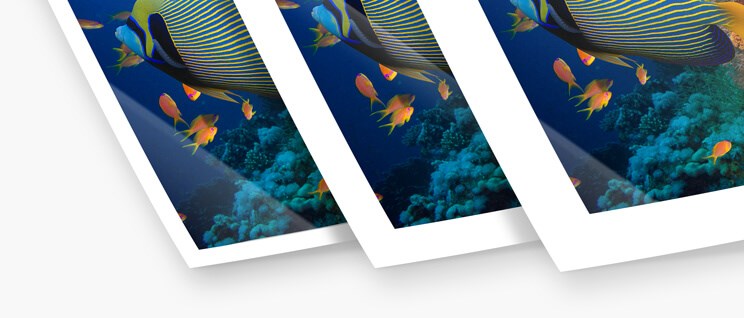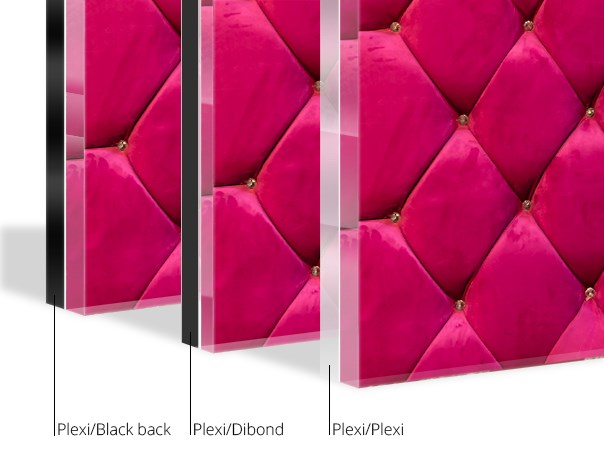 The Matte Diasec versions have no reflections and can be used in environments where there is a lot of light.
And yet they have the necessary energy to make an image live.
They are also ideal for black & white photography.
The Plexi/Plexi versions offer the beautiful combination of an energetic  satin surface at the front and a shiny free polished side.
All the satin combinations have the same advantages as the glossy versions.
Overview Diasec "A la Carte" Matte possible Plexi combinations
Diasec A la Carte
Plexi Combinations
Plexi/Plexi
3+3
Plexi/Black back
3+3
Included in the price
Upgradable
Delivered complete with adapted Hanging System - Ready to Hang
Depending on the product, you can - during your order - choose between a Professional or a Simple Hanging System.
Depending on the dimensions and weight, the online system will propose the most obvious solutions:
Professional Hanging Systems :
Are the Hidden Aluminum Hanging Frames with reinforced corners, as shown here on the right.
Simple Hanging Systems :
Spacers - Hanging Hooks - Velcro Systems etc....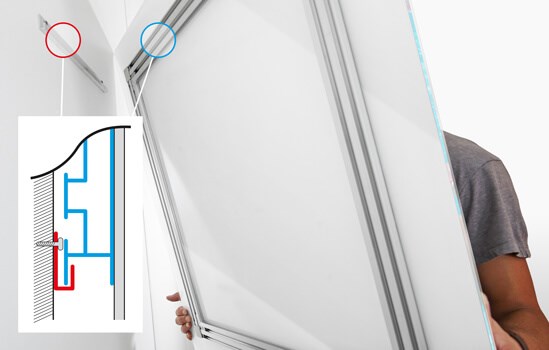 Aluminum Suspension System 10/45 with wall batten (in red)
Diasec A la Carte is available in all formats with an Hidden Aluminum Hanging System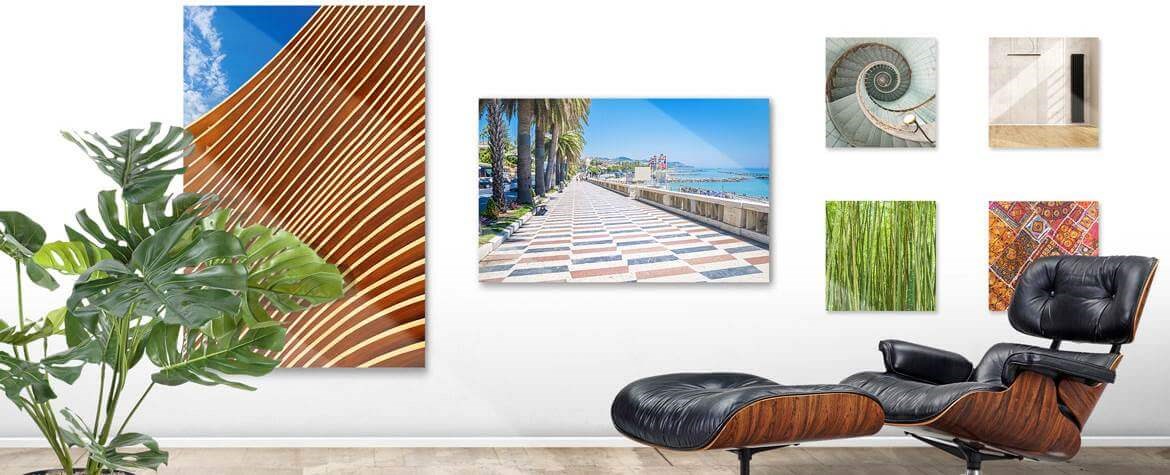 Your A La Carte Diasec is produced to the dimensions you want, to the millimeter.
Do you want a panorama, a diptych or a triptych? Everything is possible.
Maximum size with Hahnemühle Ultrasmooth: 160 x 300 cm.
Diasec Giant up to 200 x 300 cm.
Large choice of Floater Frames in Aluminium and Wood for your Diasec "A La Carte"

The Diasec A La Carte Plexi/Dibond 3+2, in Glossy and Satin, is suitable for mounting in our selection of Floater Frames.
The Floater Frame also replaces the hidden aluminium hanging system, which then becomes superfluous.
We offer more than 25 different Floater Frames in different styles and a variety of materials and colors. The hanging system for portrait and/or landscape formats is included and already attached to the back.
A wall batten is supplied.
Any Shape Possible thanks to our Computer-controlled Milling Machine (CNC)

The Diasec A La Carte produced by AuthenticPhoto can be milled to the desired shape, thanks to a high-speed milling machine specially designed to cut Plexiglass, and completed by a suitable invisible suspension system.
Circles, ovals and all free shapes up to a maximum width of 160 cm.
Our technicians help you to trace the cutting shapes as close as possible to your image in order to guarantee a professional grip and finish.
During the Online Order you can have images milled into the following special shapes
Some examples of size comparisons