Diasec TruLife®
Diasec TruLife® is a glossy Diasec made with a special non-reflective acrylic glass plate.
Diasec TruLife® blocks up to 99% of UV rays, has an anti-static, dust-repellent and scratch-resistant durable coating.


To avoid counterfeiting, each Diasec produced at AuthenticPhoto receives an unique number on the back: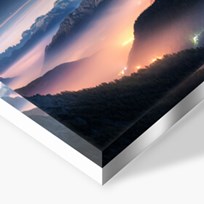 Museum quality
Non-reflective
Glossy acrylic glass
Up to 150 x 300 cm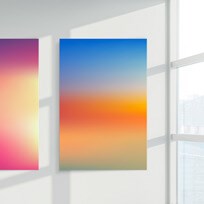 Blocks up to 99%
UV-rays
ISO 9706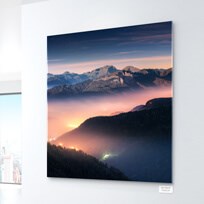 Anti-static dust-repellent
and Scratch-proof
Durable coating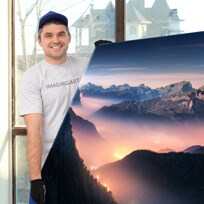 Shatter resistance
Hardened coating
Safer to move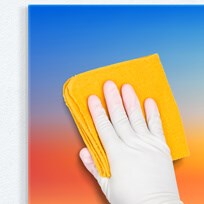 As easy to clean
as any window
Diasec TruLife® is the top choice for Art Galleries and Museums

• Eliminate all the drawbacks of reflections generated by glossy surfaces
• Guarantee the most clear and saturated images and an unequaled depth
• Blocks up to 99% of UV-rays
• Anti-static properties, dust-repellent
• Scratch-proof thanks to a durable hardened coating
• Shatter resistance safeguards against damage to Artworks
• As easy to clean as any window
• The patented coating ensures an extra-longevity 
Overview Diasec TruLife® Compatible Papers
You can add a white border to your image during the Online ordering process.
The white border will be added to your image size. Nothing will be cut away from your original image.
By adding a white border, your print can also be framed with a "passe-partout" without cutting off details of the image.

You can choose from the following widths: 2, 3, 5, 8, 10, 12 et 15 cm.
Please note that adding a border cannot exceed the maximum print size.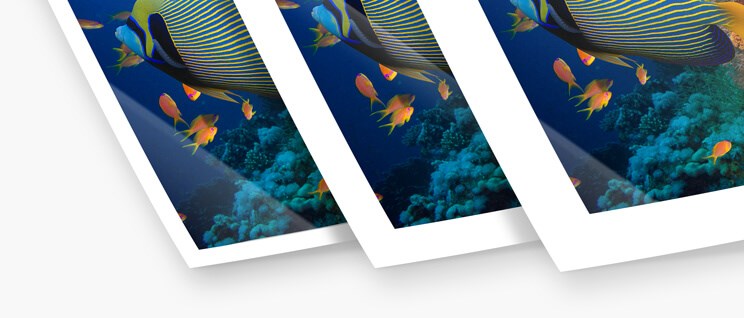 Overview Diasec TruLife® Glossy possible combinations
Diasec TruLife®
Plexi Combinations
Plexi/Plexi
3+3
Plexi/Black back
3+3
Included in the price
Upgradable
Delivered complete with adapted Hanging System - Ready to Hang
Depending on the product, you can - during your order - choose between a Professional or a Simple Hanging System.
Depending on the dimensions and weight, the online system will propose the most obvious solutions:
Professional Hanging Systems :
Are the Hidden Aluminum Hanging Frames with reinforced corners, as shown here on the right.
Simple Hanging Systems :
Spacers - Hanging Hooks - Velcro Systems etc....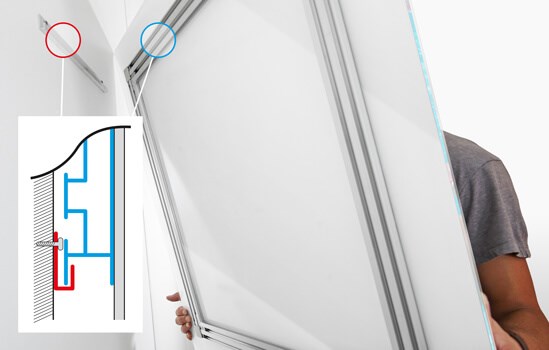 Aluminum Suspension System 10/45 with wall batten (in red)
Large choice of Floater Frames in Aluminium and Wood for your Diasec TruLife®

The Diasec TruLife® Plexi/Dibond 3+2 is suitable for mounting in our selection of Floater Frames.
The Floater Frame also replaces the hidden aluminium hanging system, which then becomes superfluous.
We offer more than 25 different Floater Frames in different styles and a variety of materials and colors. The hanging system for portrait and/or landscape formats is included and already attached to the back.
A wall batten is supplied.
Any Shape Possible thanks to our Computer-controlled Milling Machine (CNC)
The Diasec TruLife® produced by AuthenticPhoto can be milled to the desired shape, thanks to a high-speed milling machine specially designed to cut Plexiglass, and completed by a suitable invisible suspension system.
Circles, ovals and all free shapes up to a maximum size of 150 x 300 cm.
Our technicians help you to trace the cutting shapes as close as possible to your image in order to guarantee a professional grip and finish.
During the Online Order you can have images milled into the following special shapes
Some examples of size comparisons