Floater Frame Wood
3 Heights 15, 30 en 40mm
4 Colors
30 x 40 cm : Starting from 139,60 € excl. VAT
Price for Diasec + Biarritz 15mm
Dimensions Between :


20 x 20 cm and 180 x 120 cm

Usable Medias :
Diasec - Chromaluxe -
Papers on Dibond - UV on Dibond
Delivery : ca. 3-5 working days
You can choose from multiple Image Carriers that can be mounted in our Floater Frames

- Photo paper Color and Black & White mounted on Dibond 3 mm
- Fine Art Epson in Color and Black & White mounted on Dibond 3 mm
- Special Papers: Metallic Silver and Pearl, mounted on Dibond 3 mm
- Diasec "A la Carte" Plexi/Dibond 2+3 mm.
- ChromaLuxe
- Images printed directly on Dibond 3 mm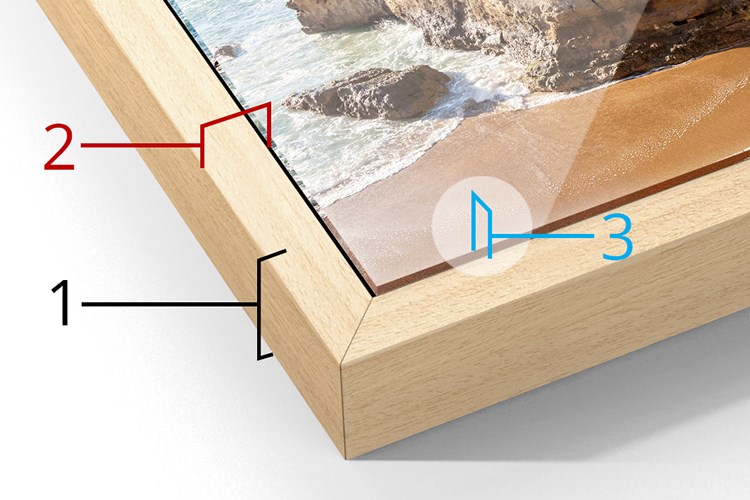 Biarritz :
Height = 30 mm
Marbella :
Height = 30 mm
Knokke :
Height = 60 mm
Colors
A Wooden Floater Frame contains a warm domestic atmosphere somewhere. You can combine the different colours and profiles to your liking.
If you ask our opinion, our project staff will assist you with the necessary advice.
You can choose the width of your shadow joint online. If you do not make a choice, we will apply our standard joint of 2 to 3 mm.
Our Wooden Shade Joints are Ecologically manufactured from FSC wood (Ecologically responsible replanting of trees)
Floater Frames in Wood

4 colors : Ayous Natural Wood, White, Anthracite, Black.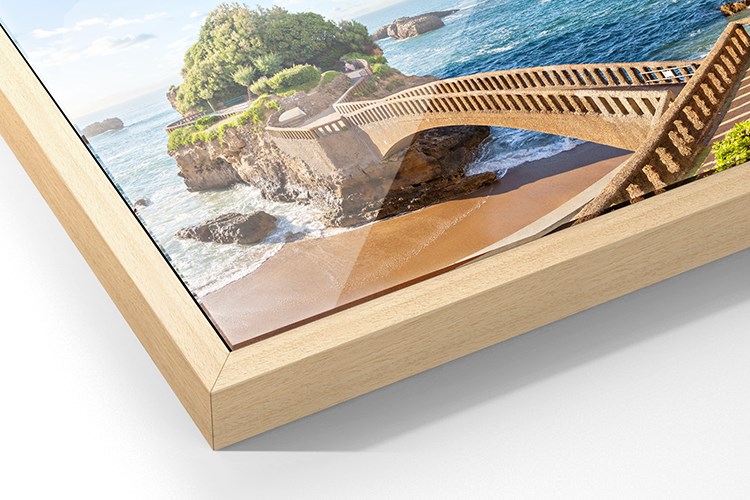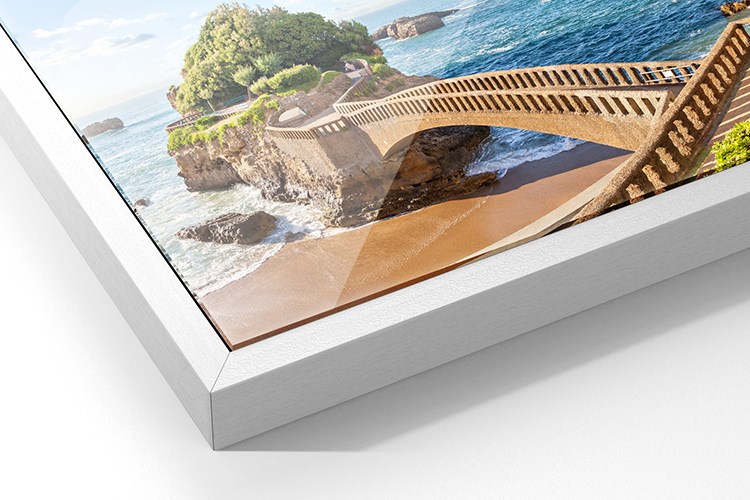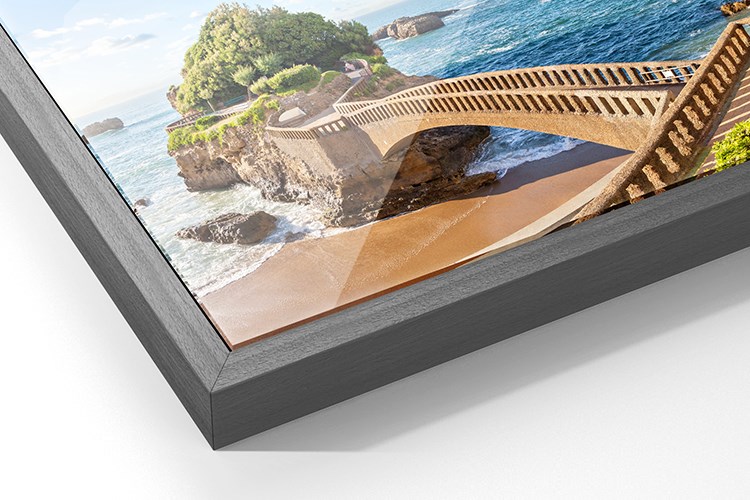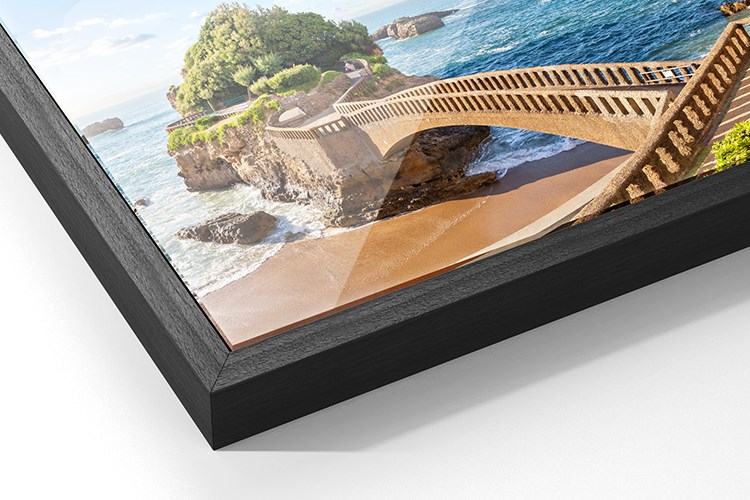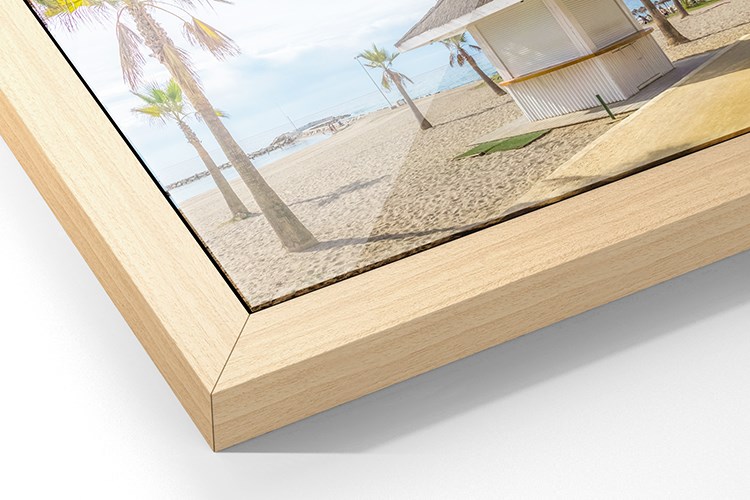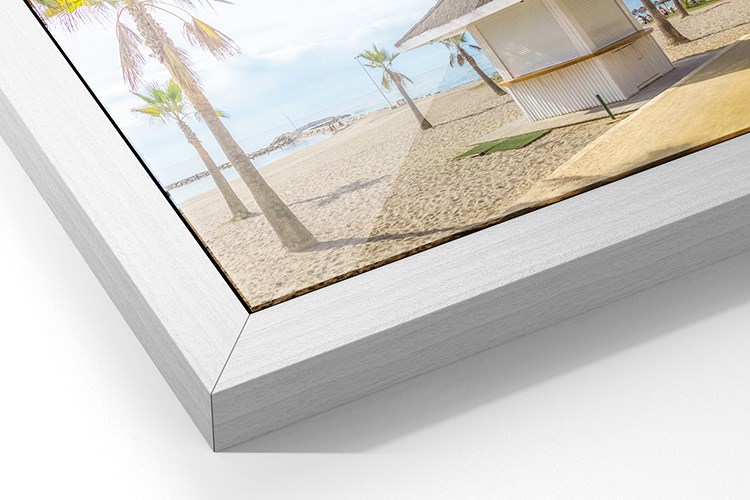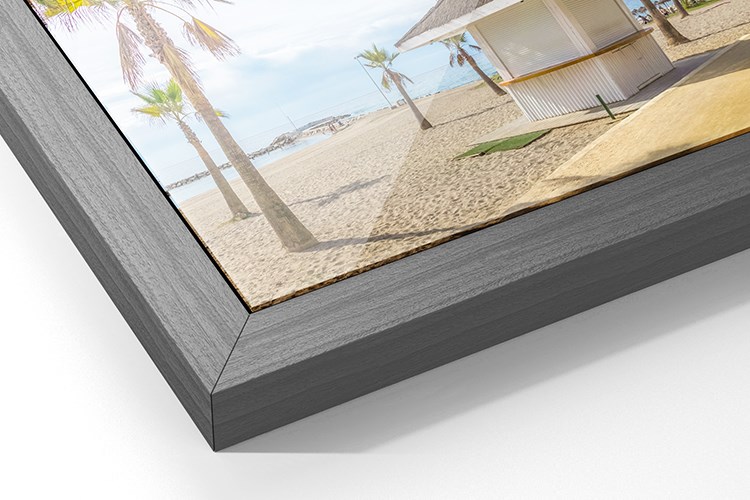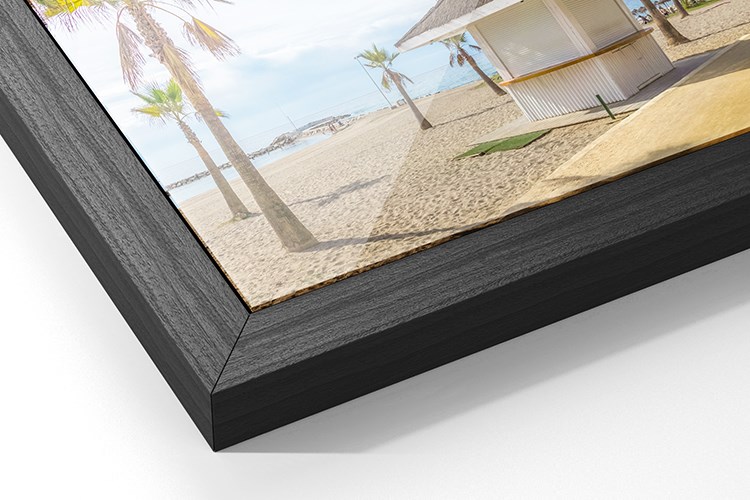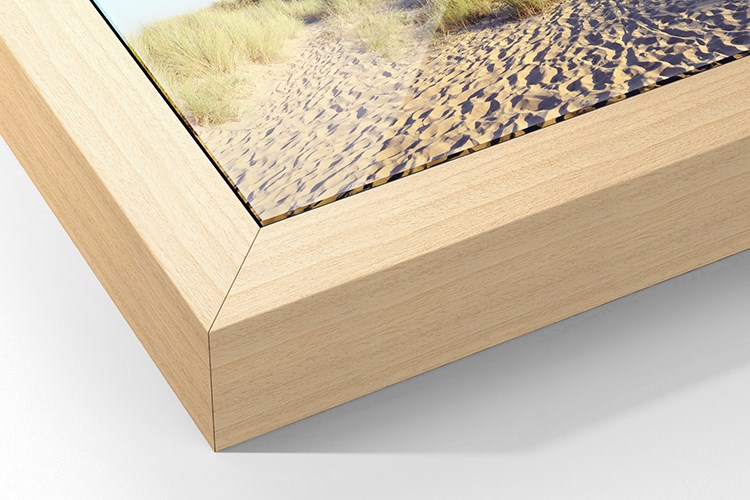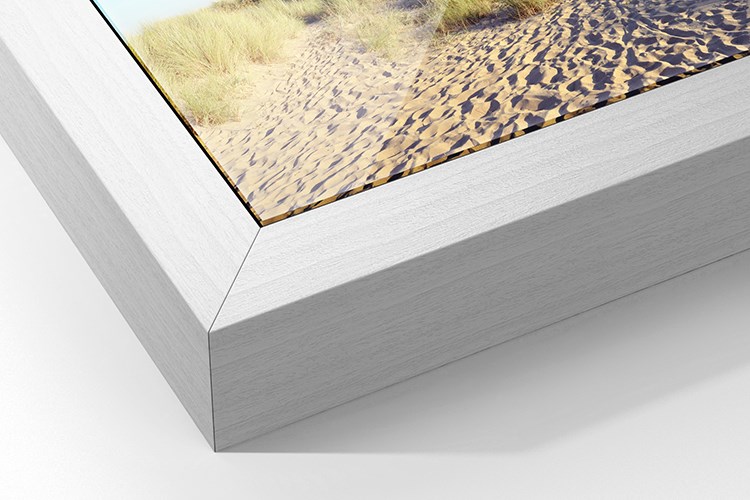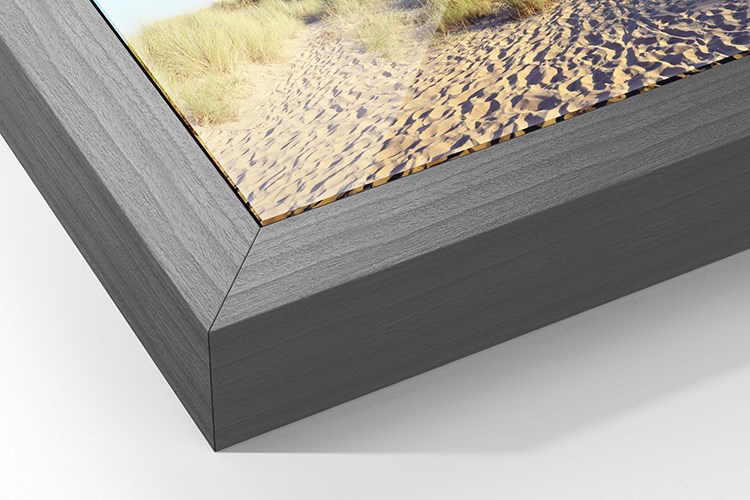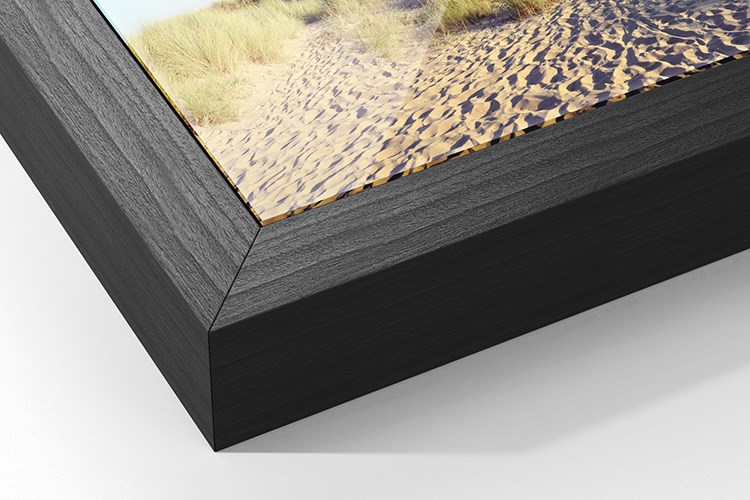 All our Floater Frames have a Hanging System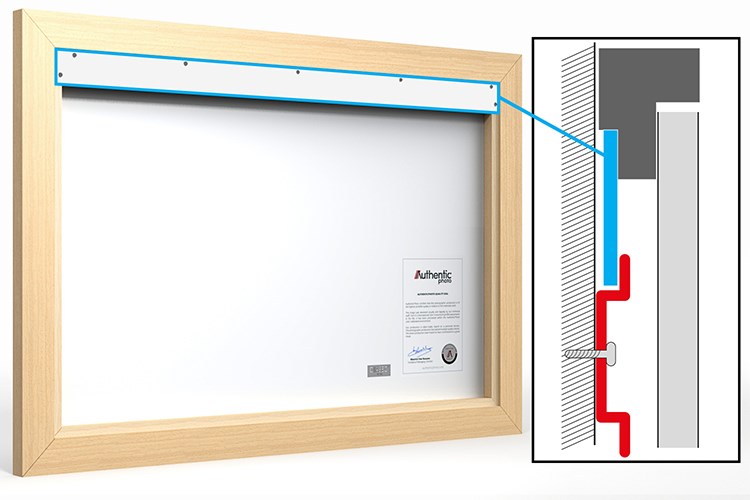 Our Wooden Floater Frames have an intelligent hanging system at the back
It is fully integrated and is included in the price.
A piece of Dibond is screwed over the entire upper length. It is countersunk-screwed on three profiles of the frame so that the total weight is distributed over 75% of the frame.
The specially designed wall batten slides perfectly behind the screwed Dibond. The entire hanging system ensures that your Fino Art-Box hangs flat and parallel to the wall.
Because the wooden profiles of our Wooden Floater Frames consist of 1 solid piece of wood and are also milled in a special shape, our Wooden Floater Frames will remain rigid and straight.
Unpack and hang!
Interactive Images with 360° Technologie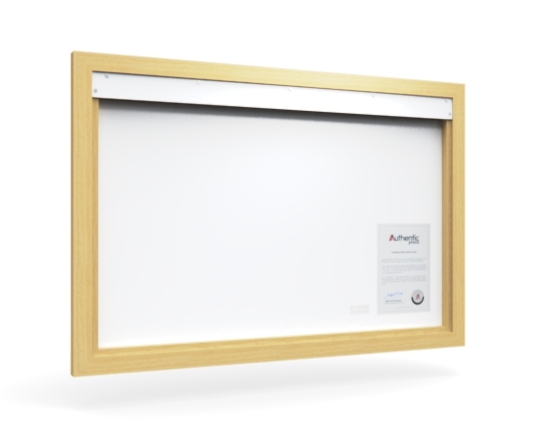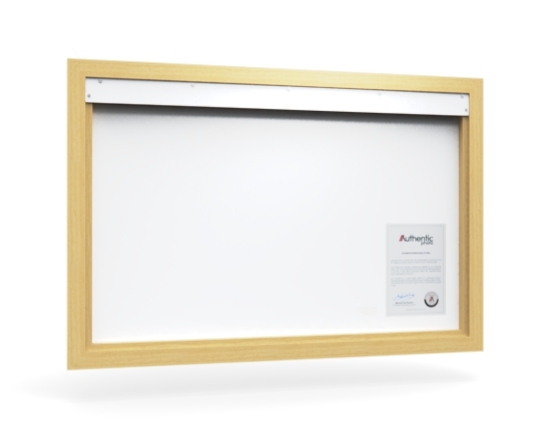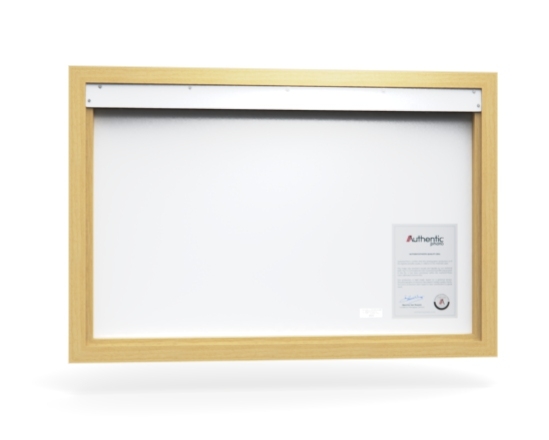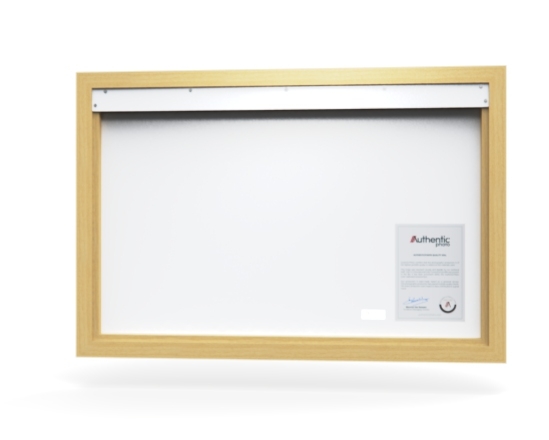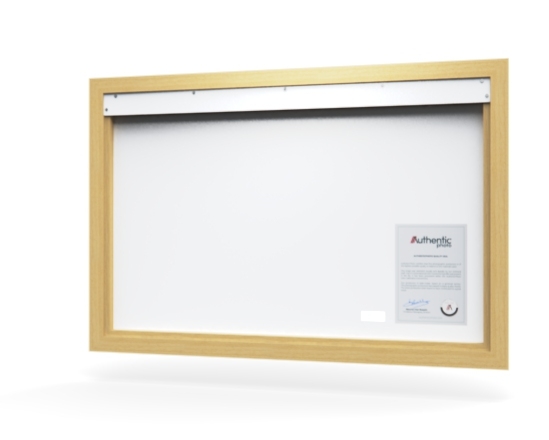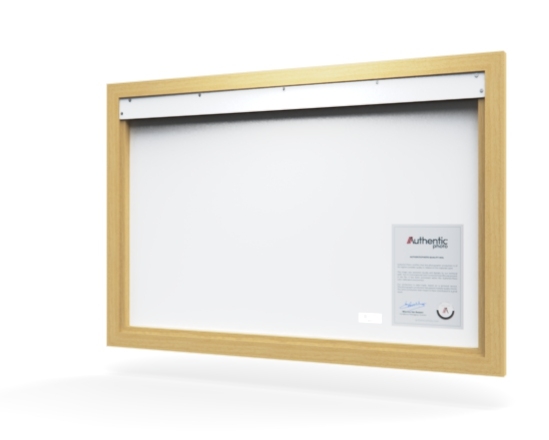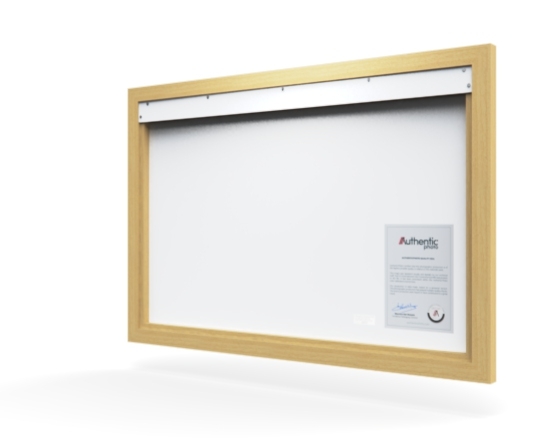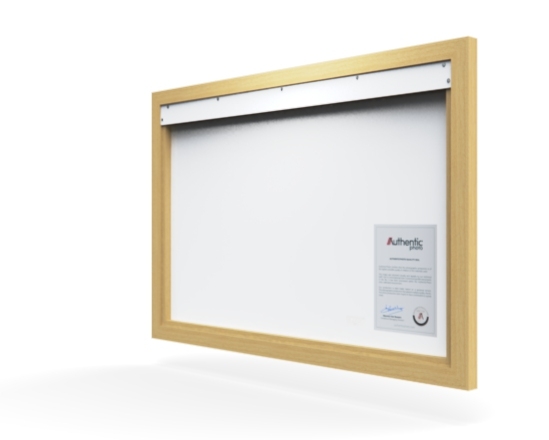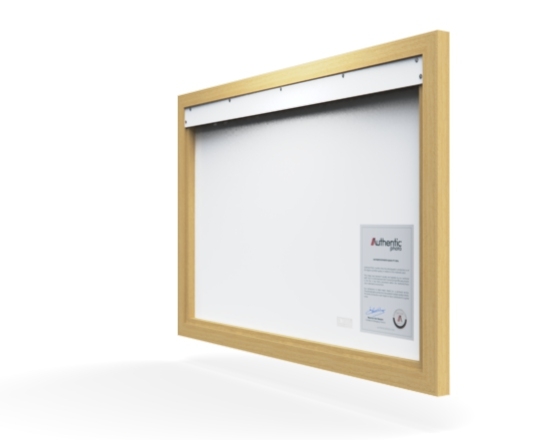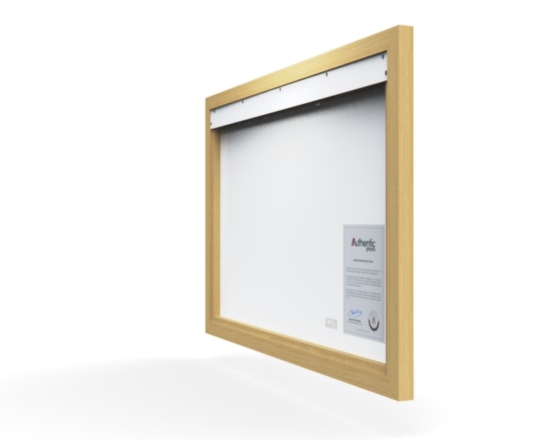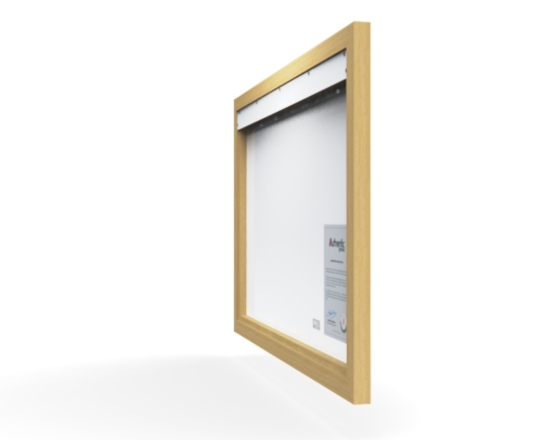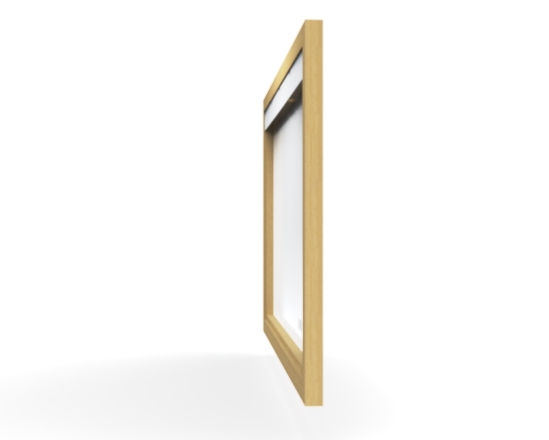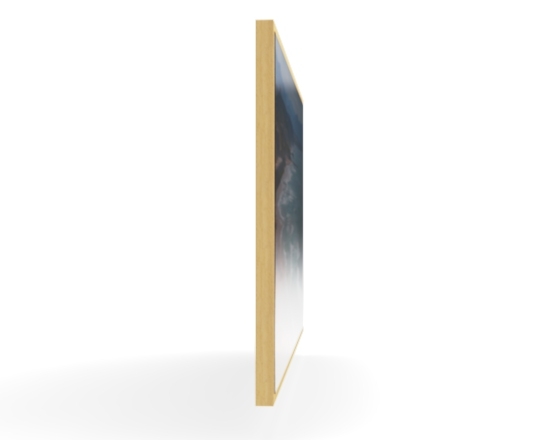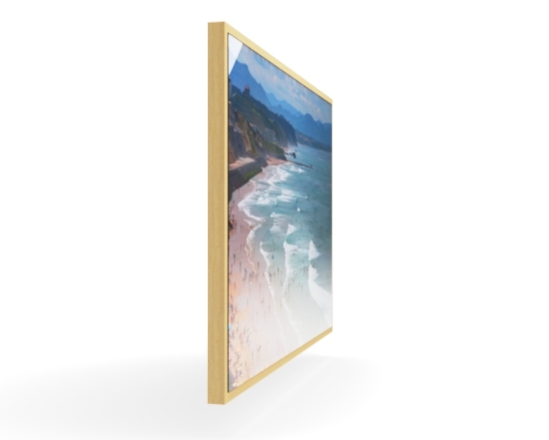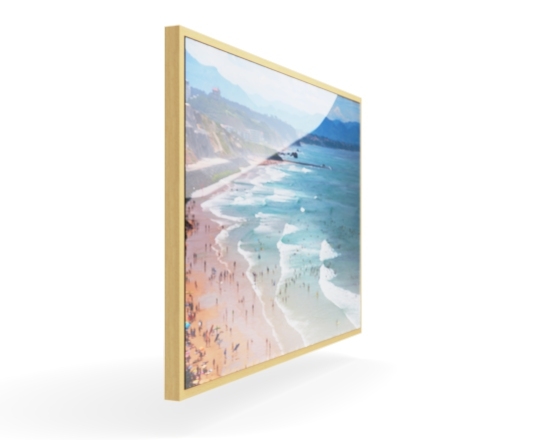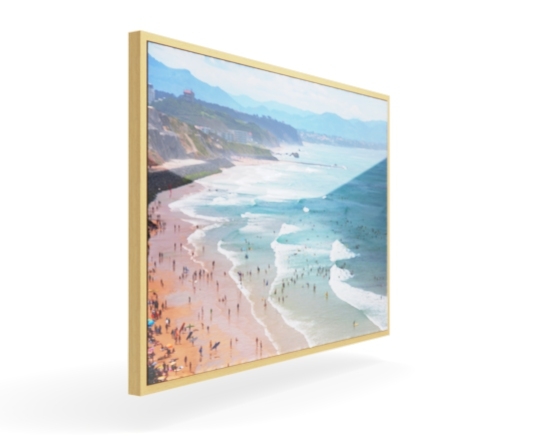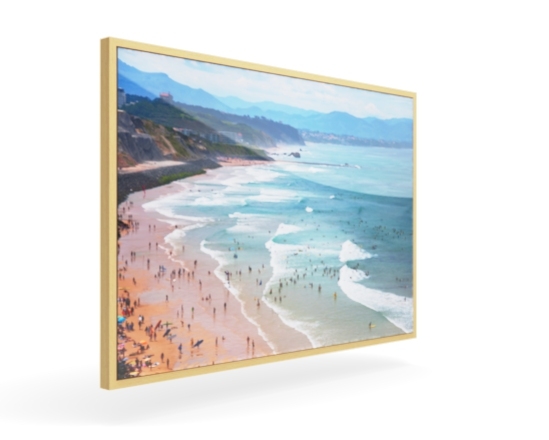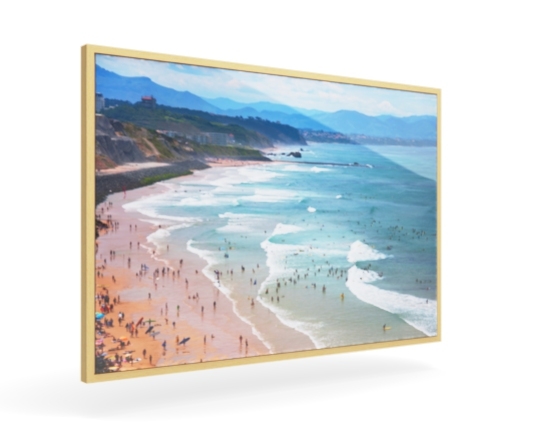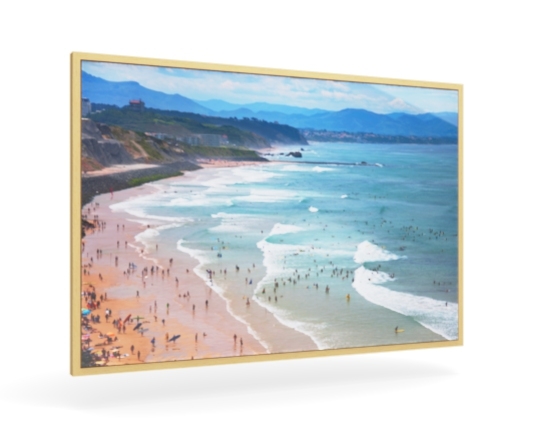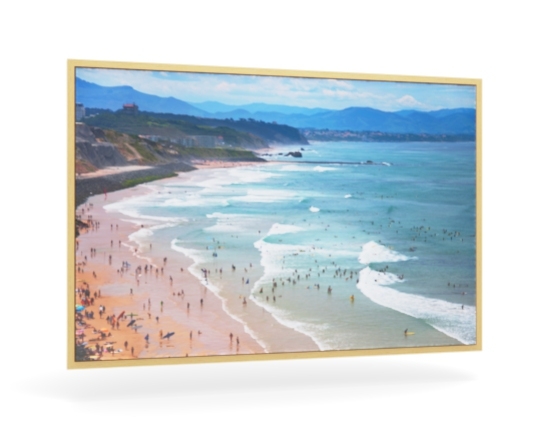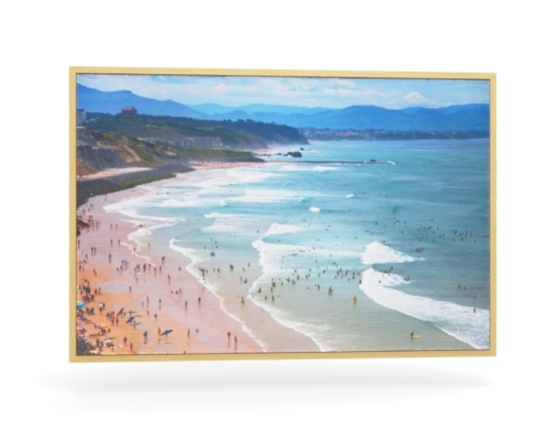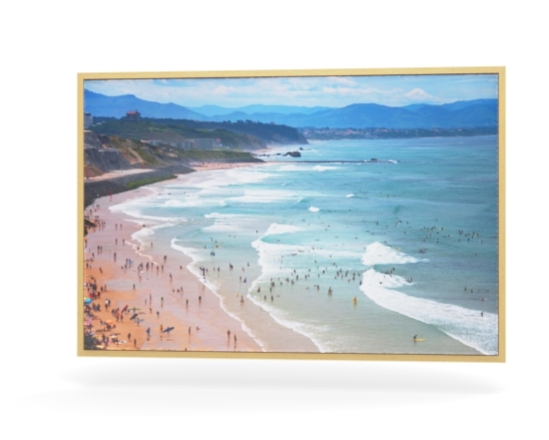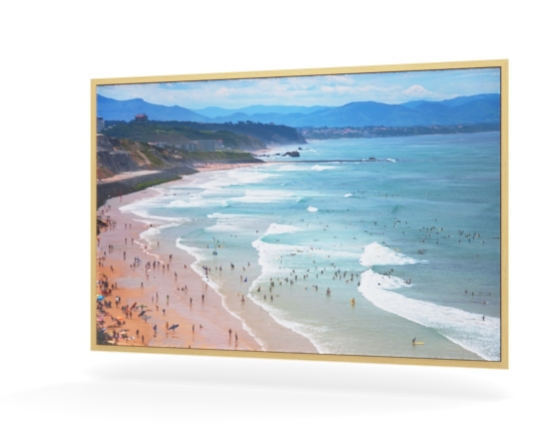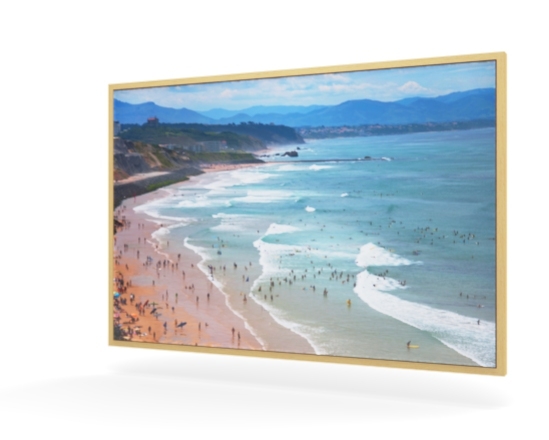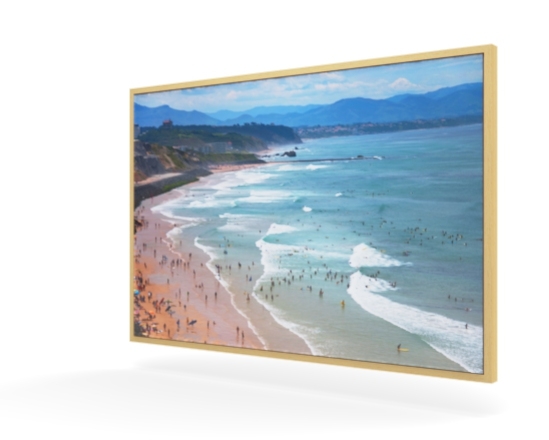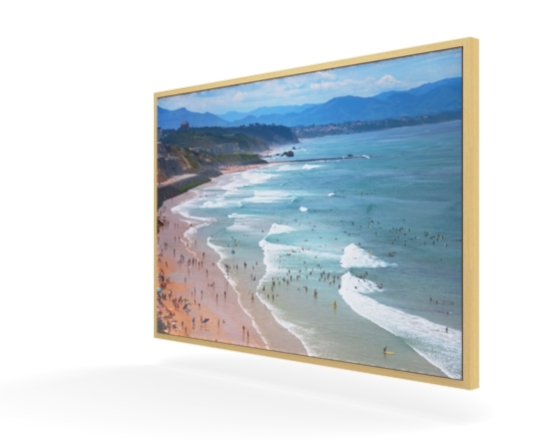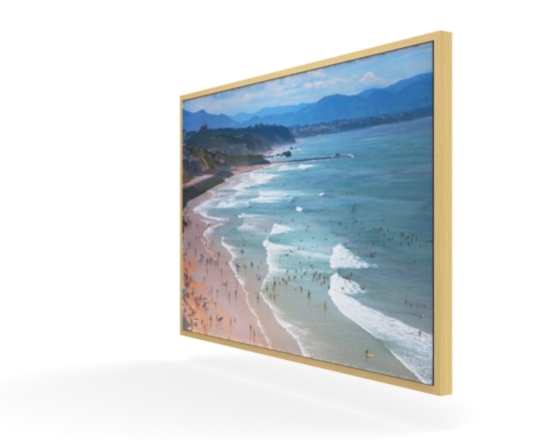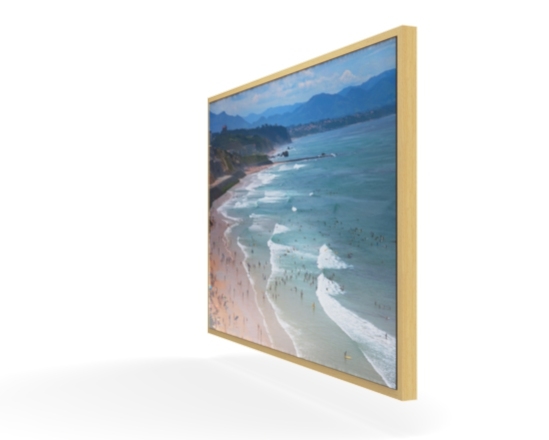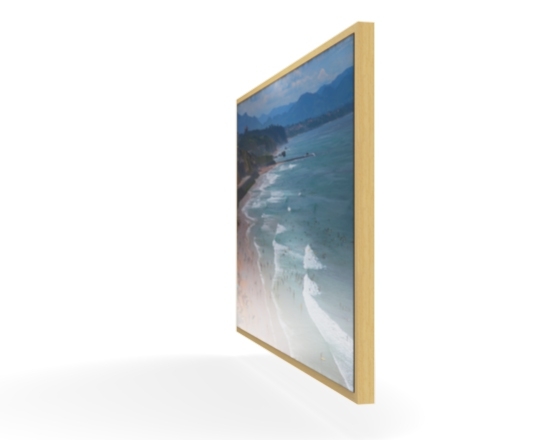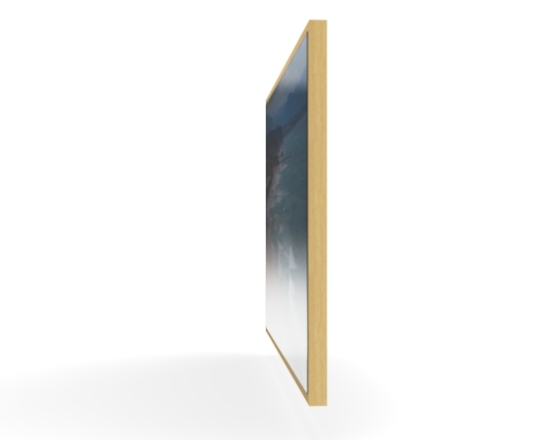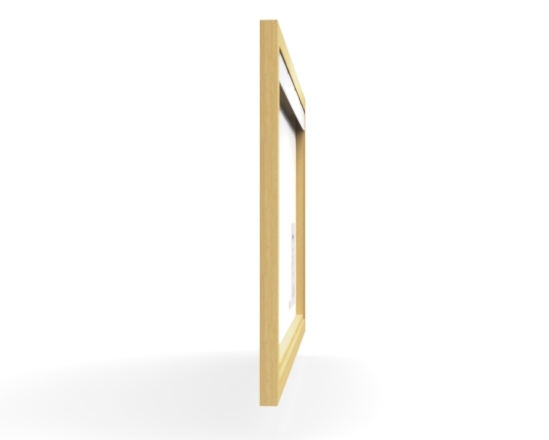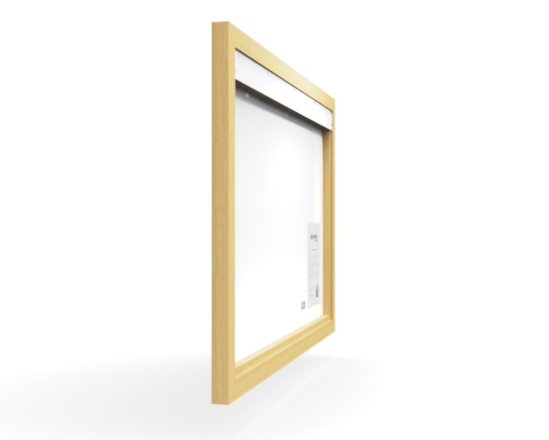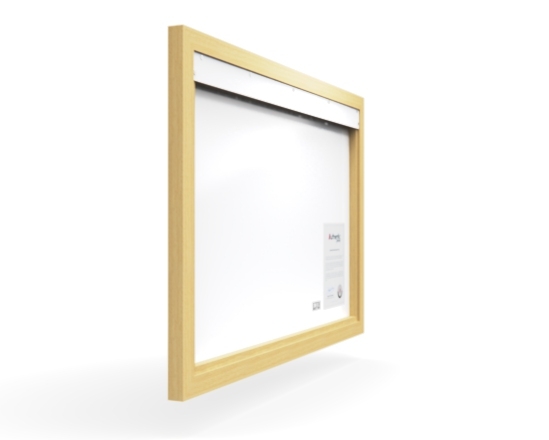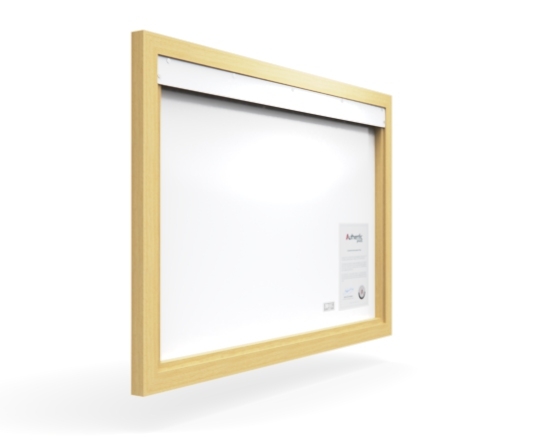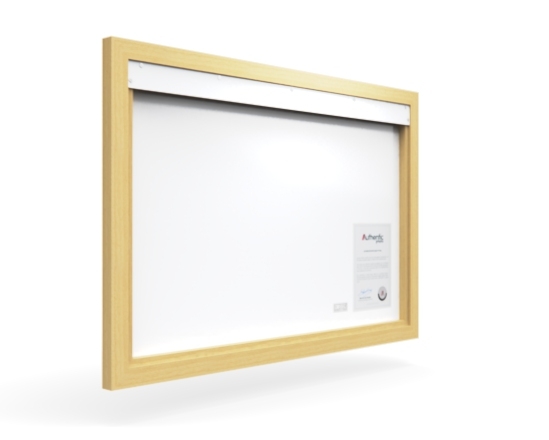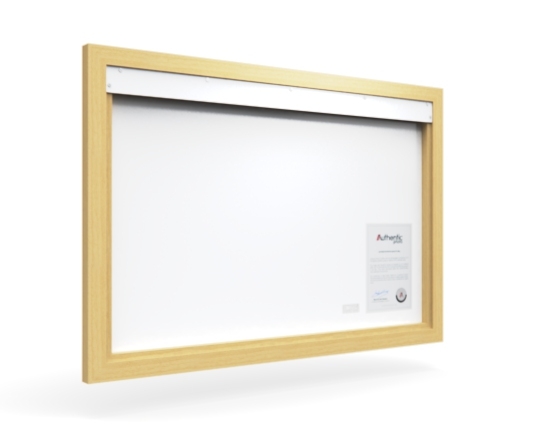 Biarritz 15 mm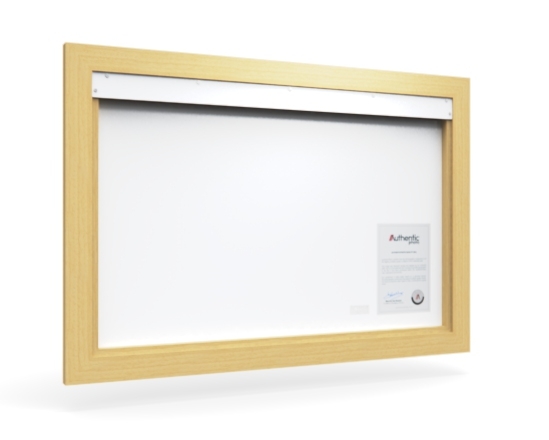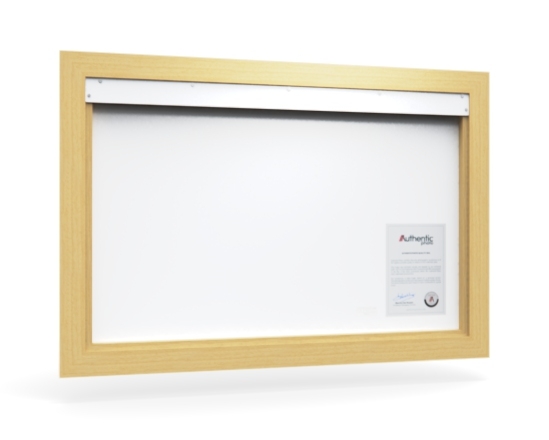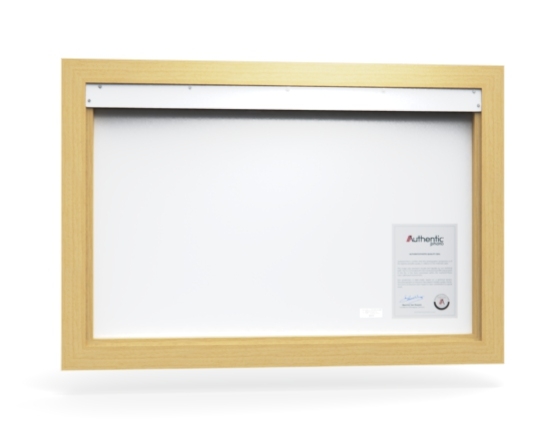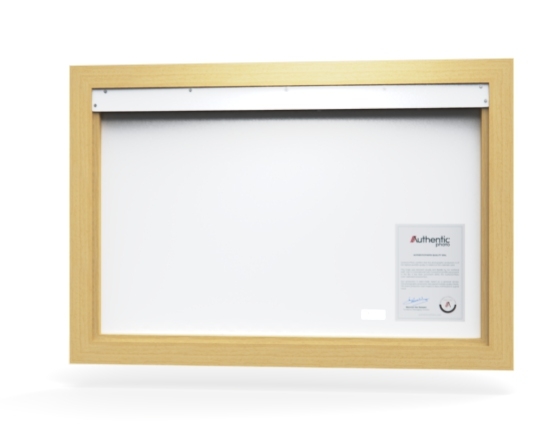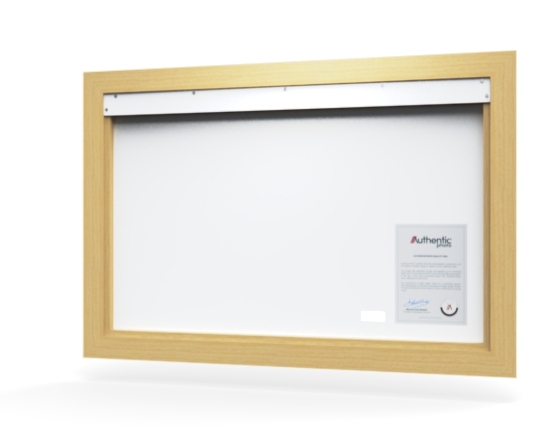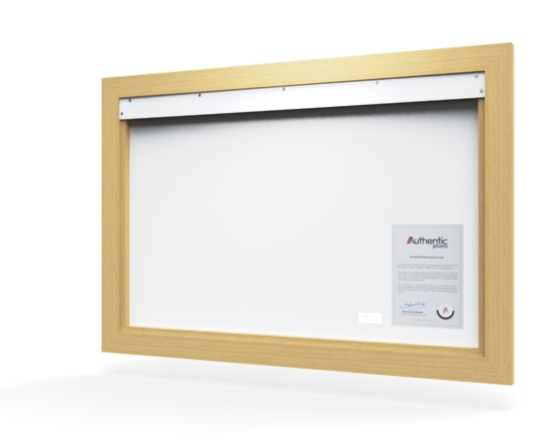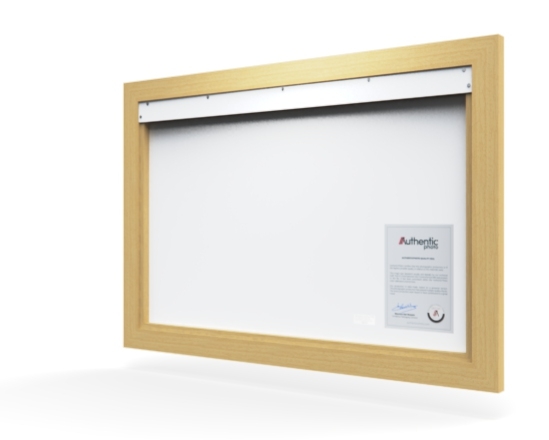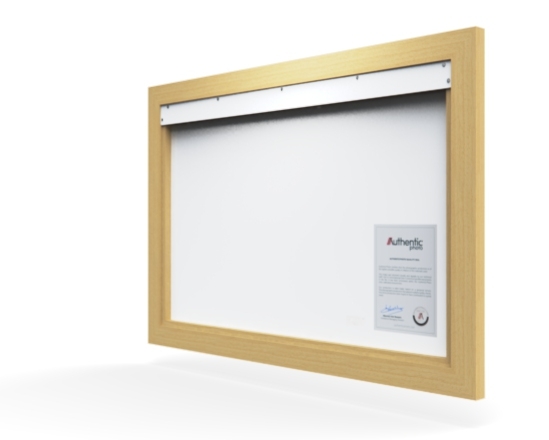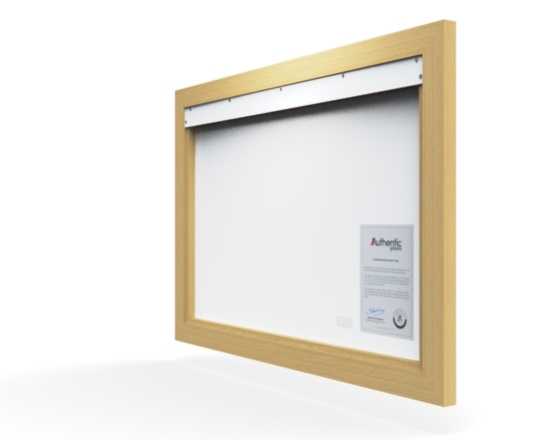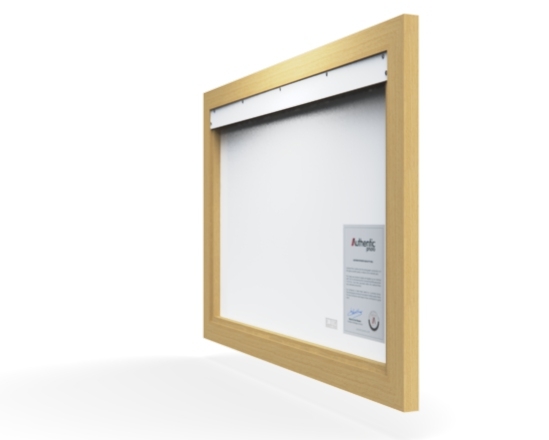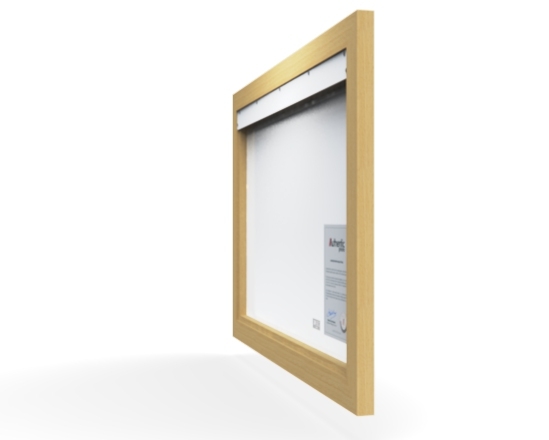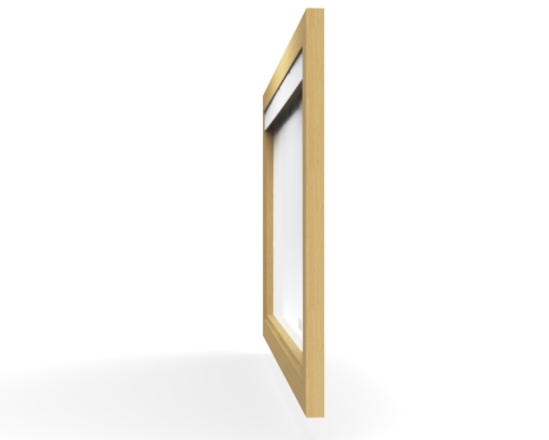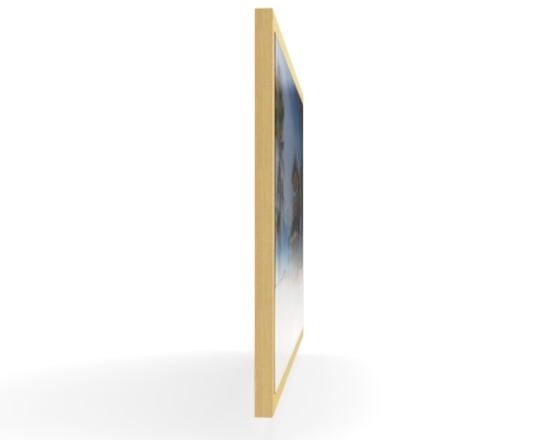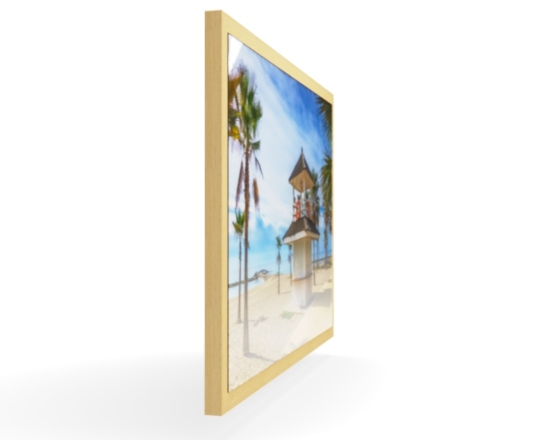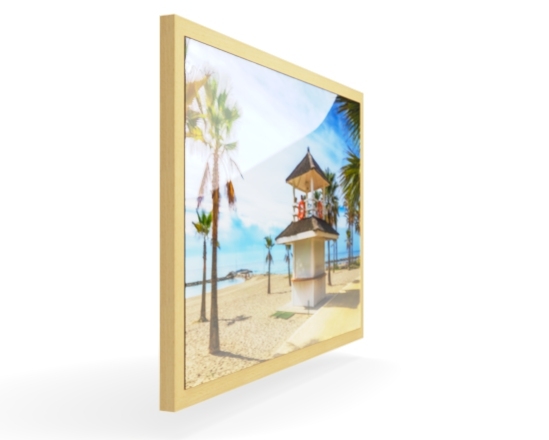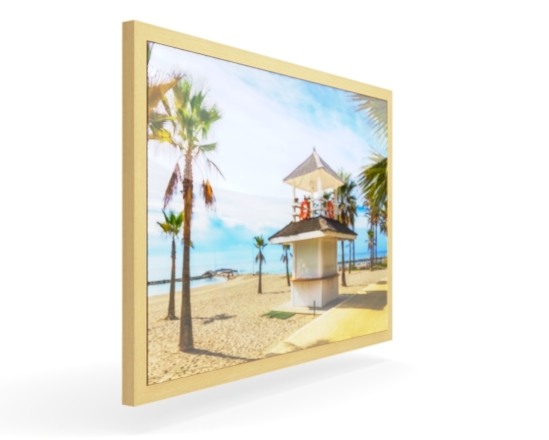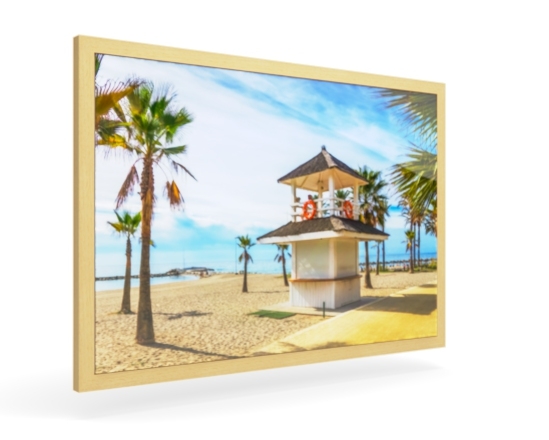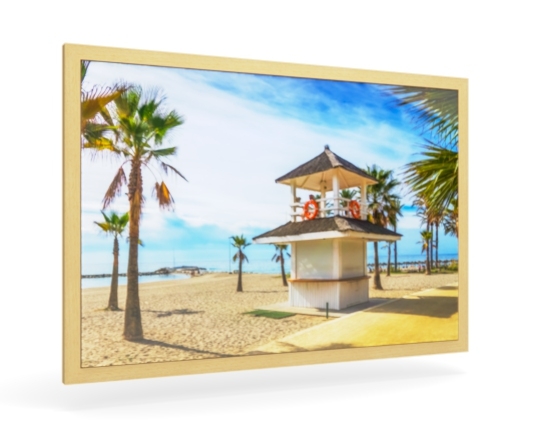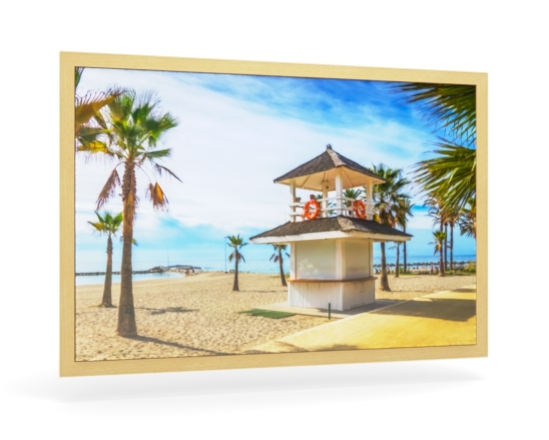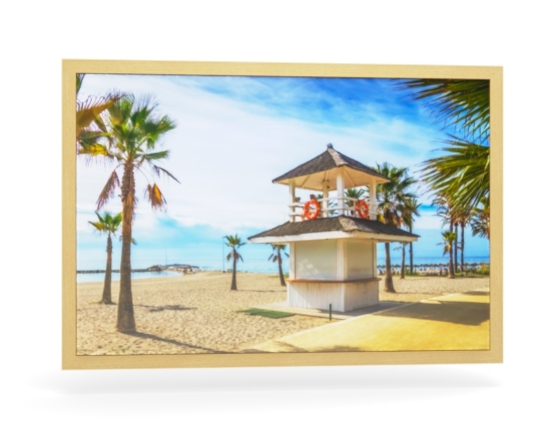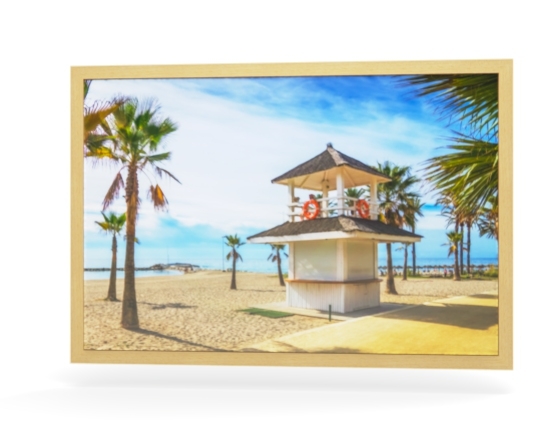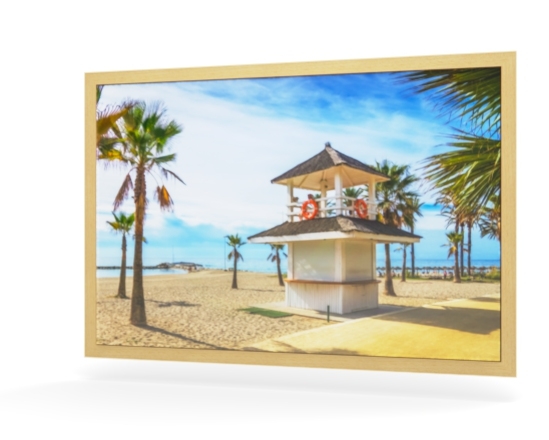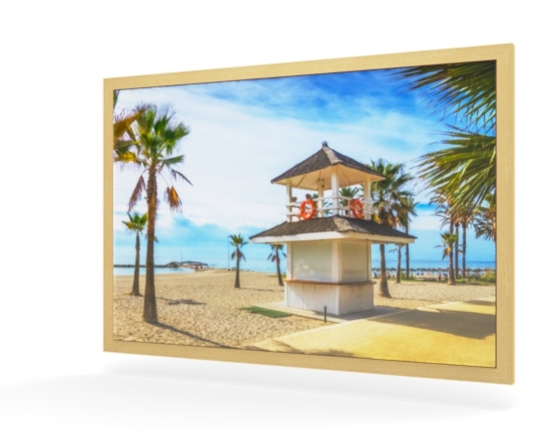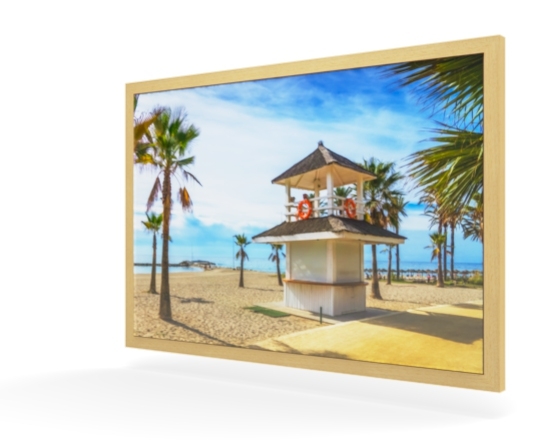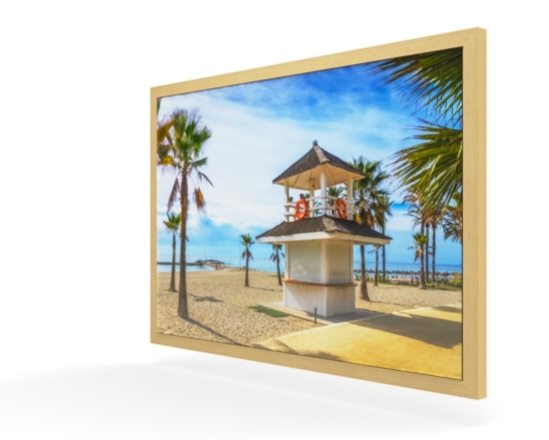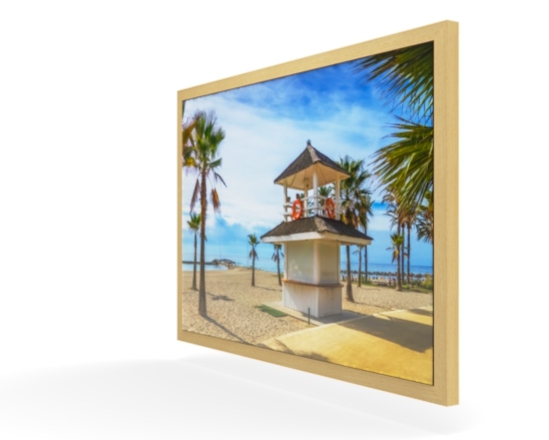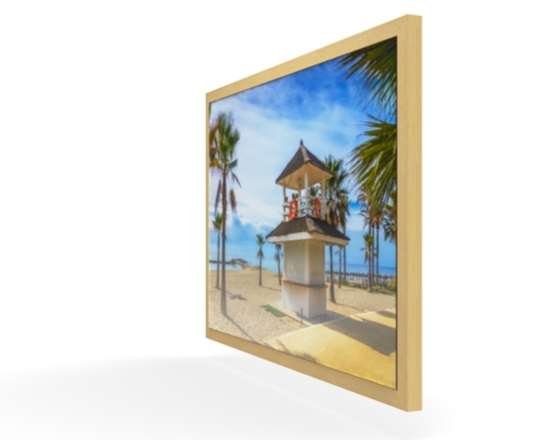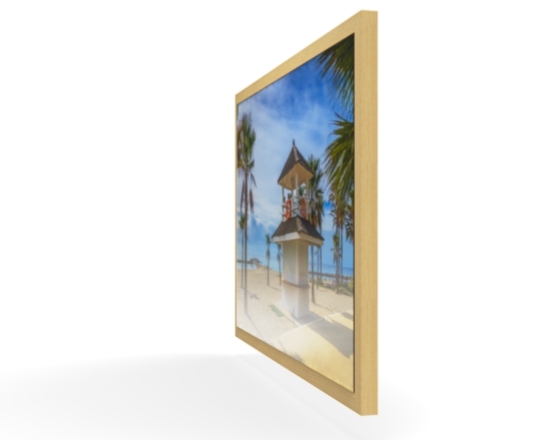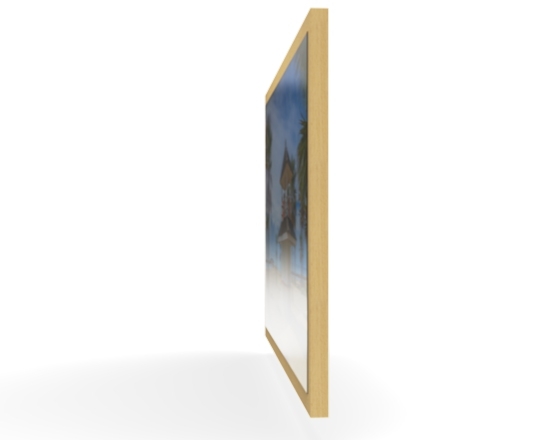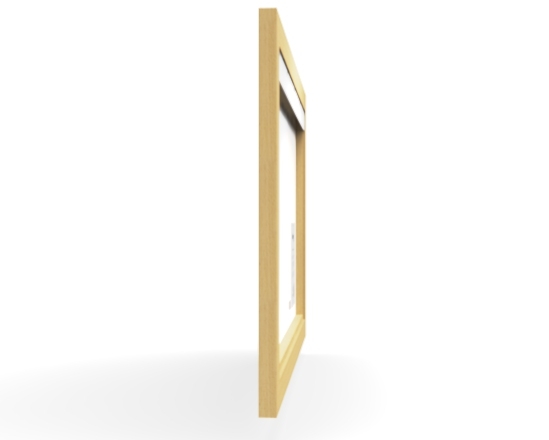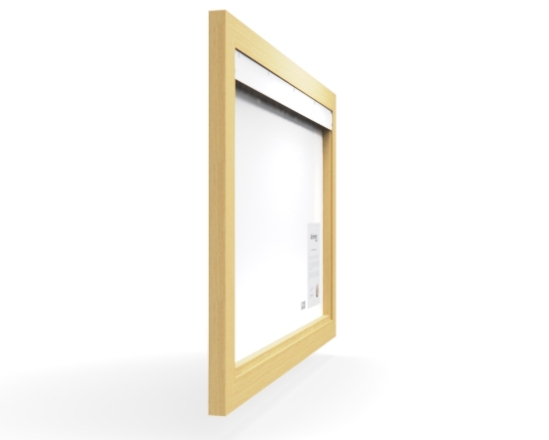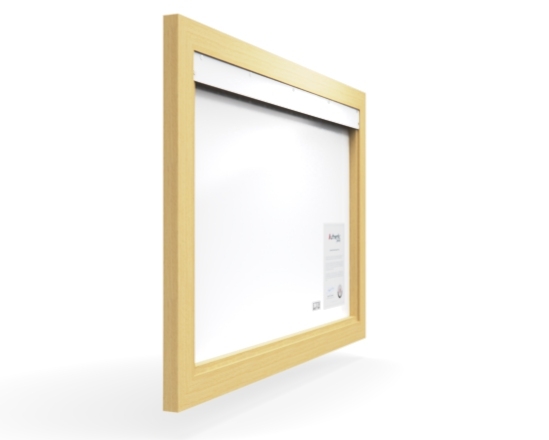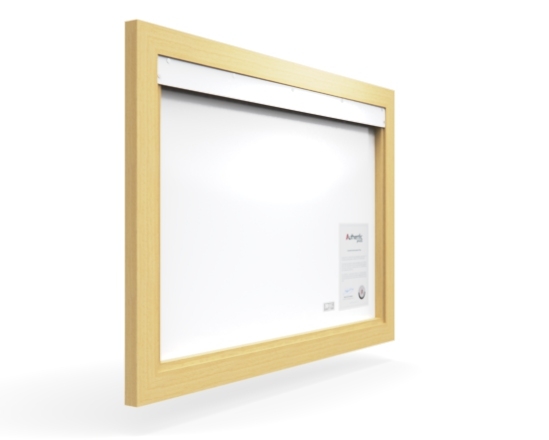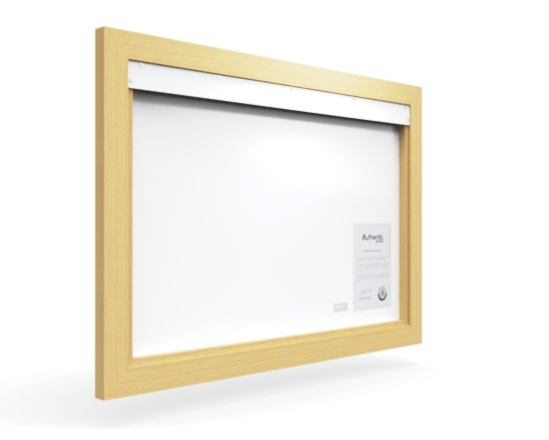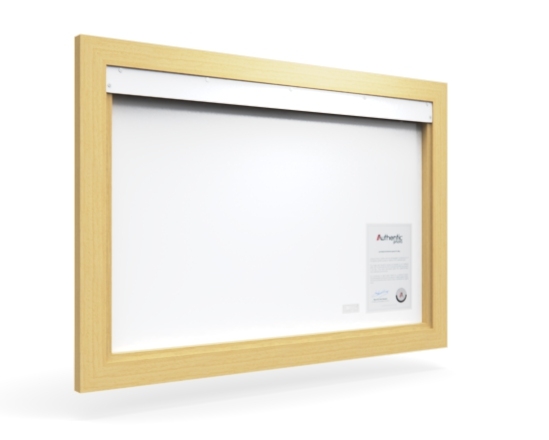 Marbella 30mm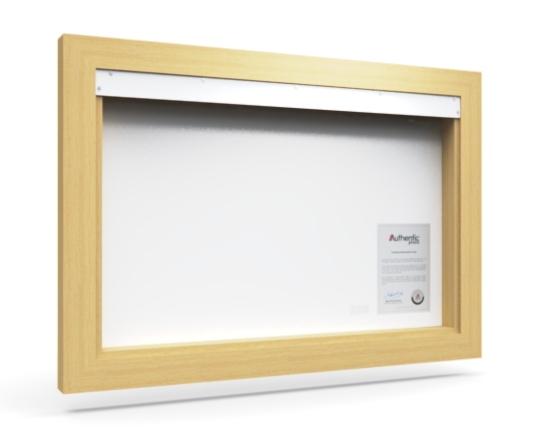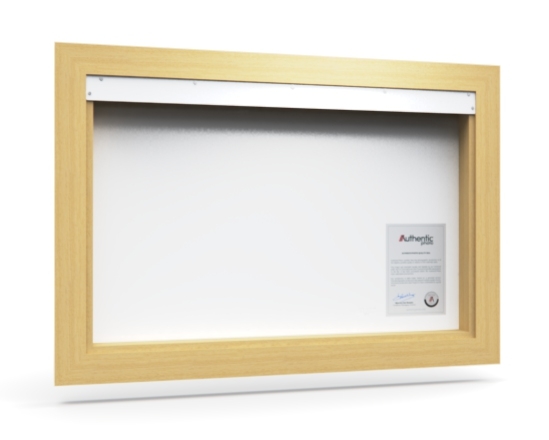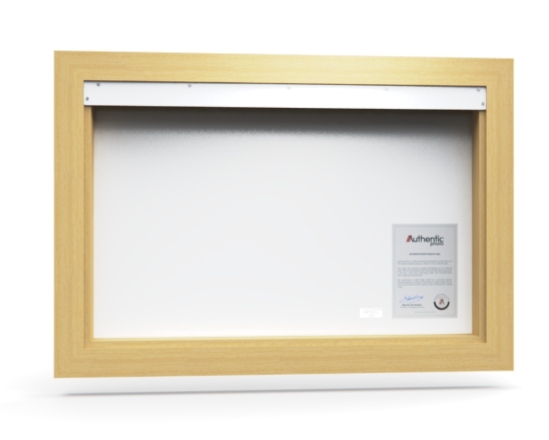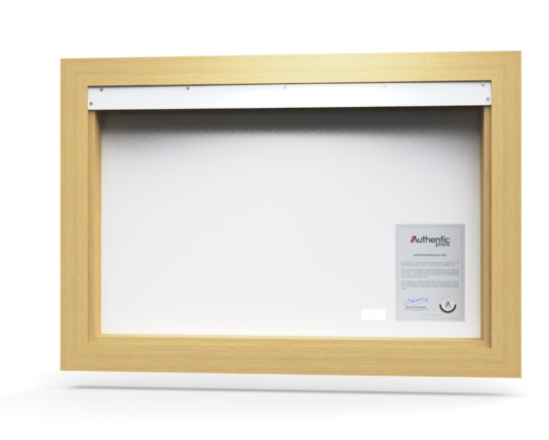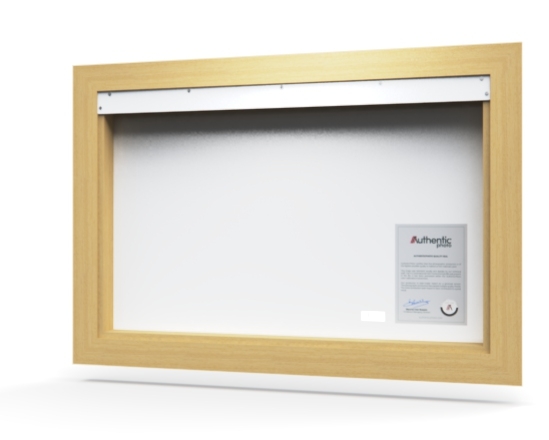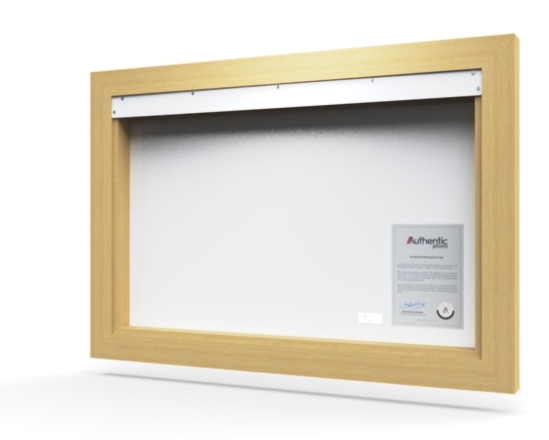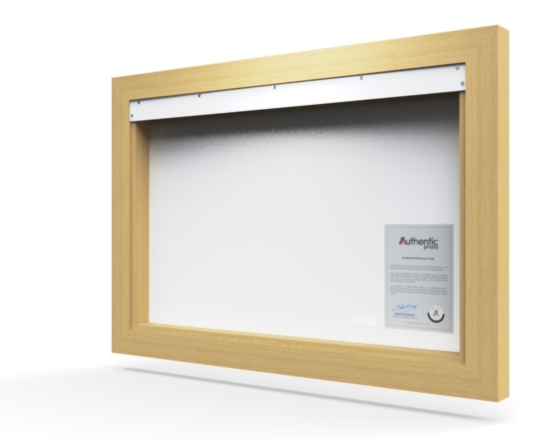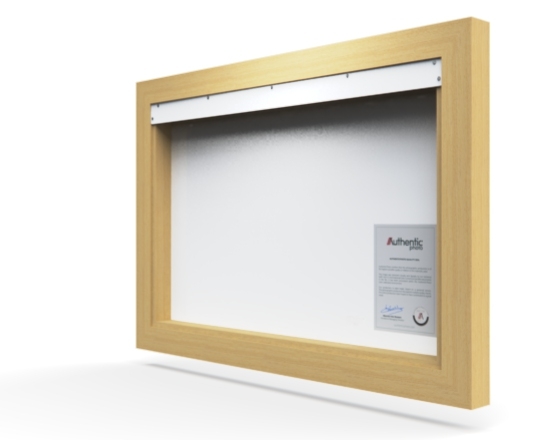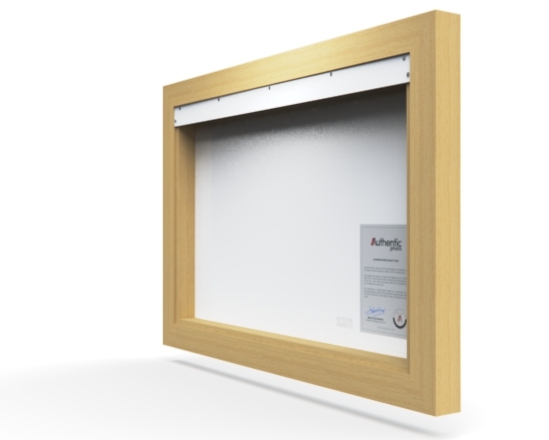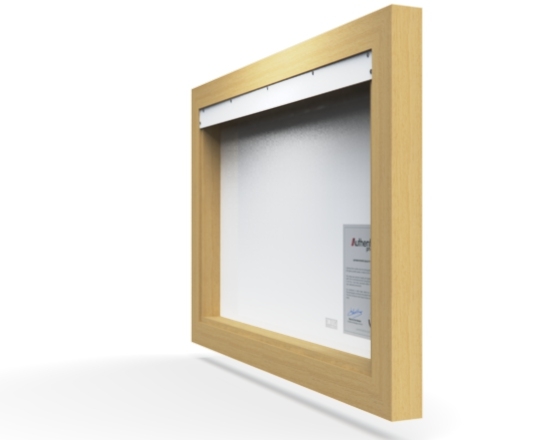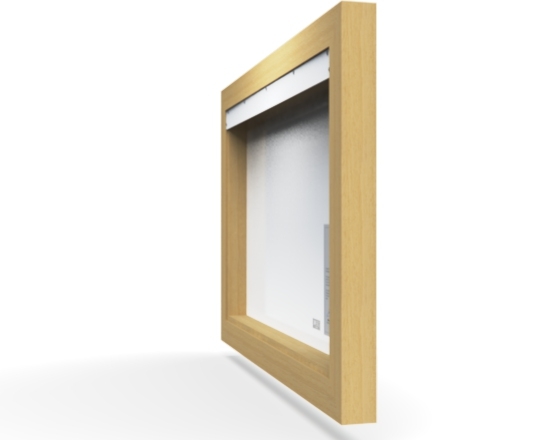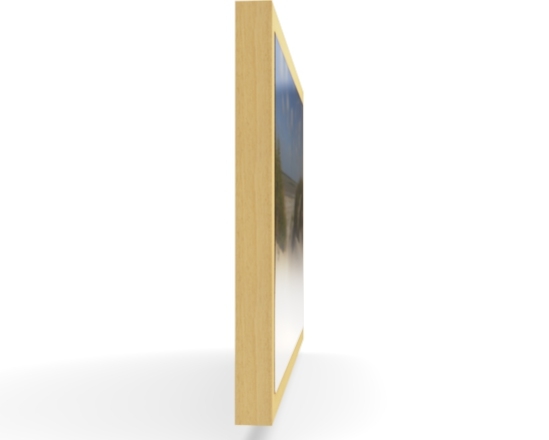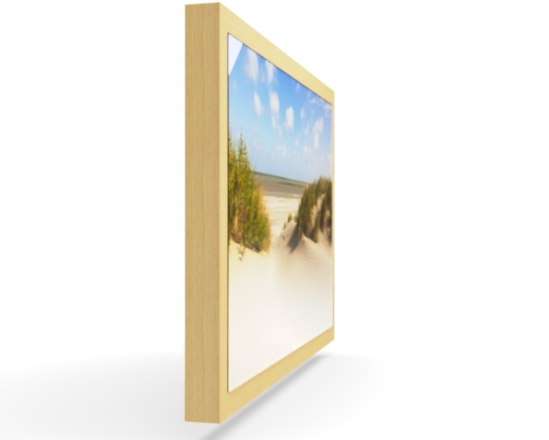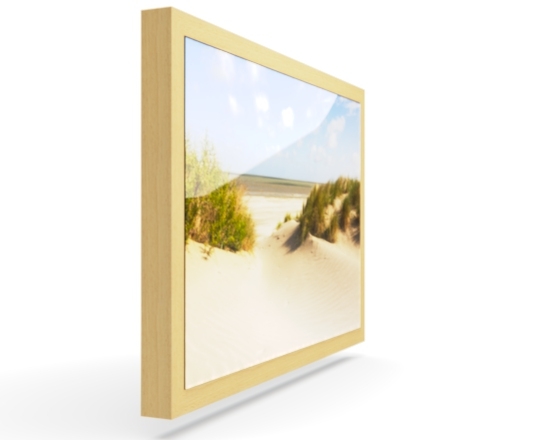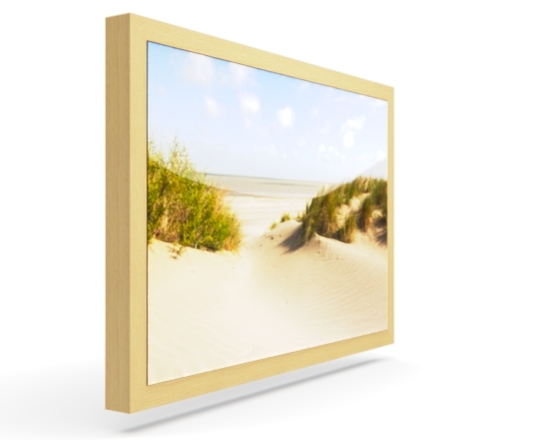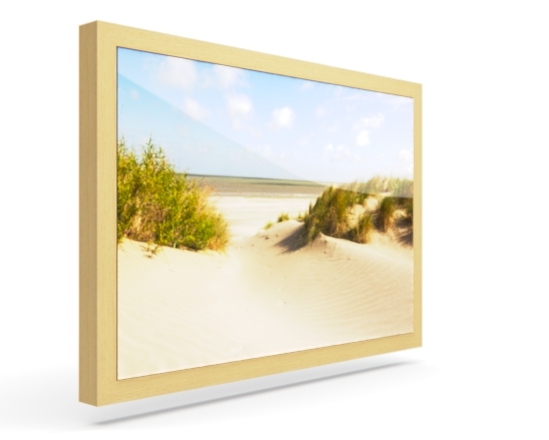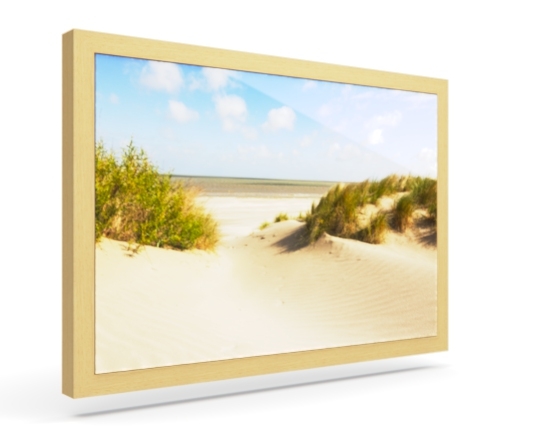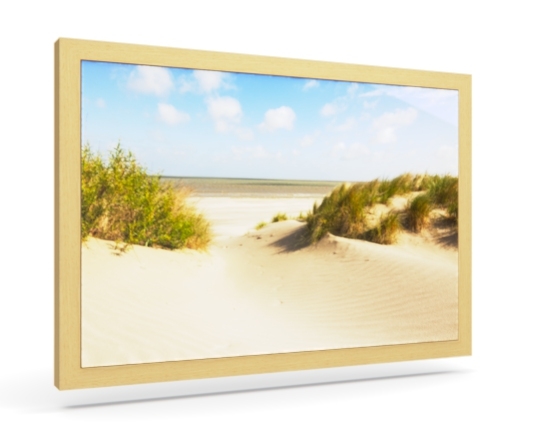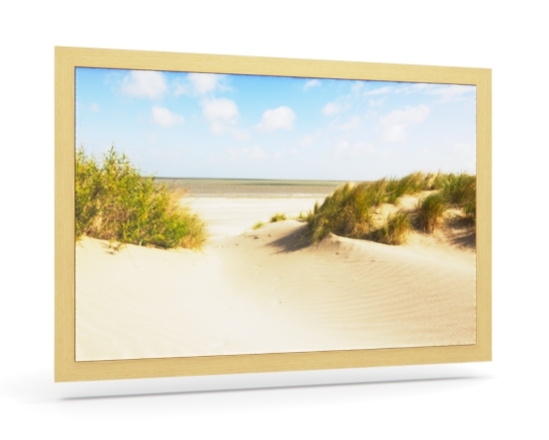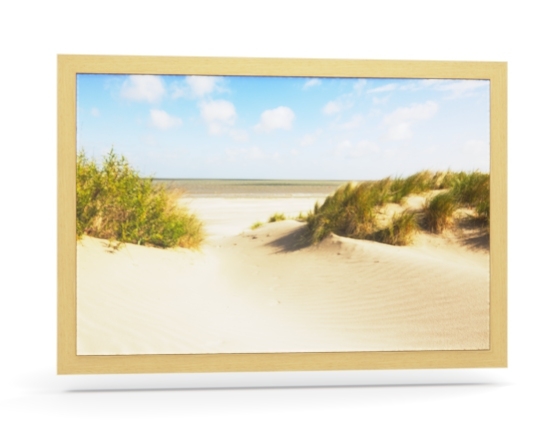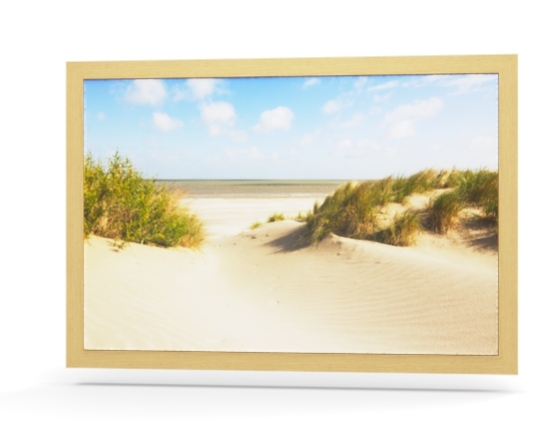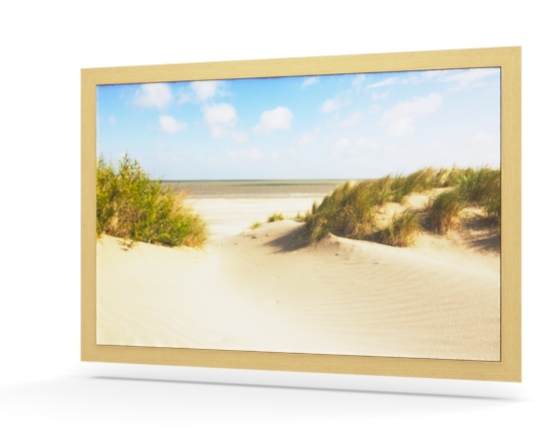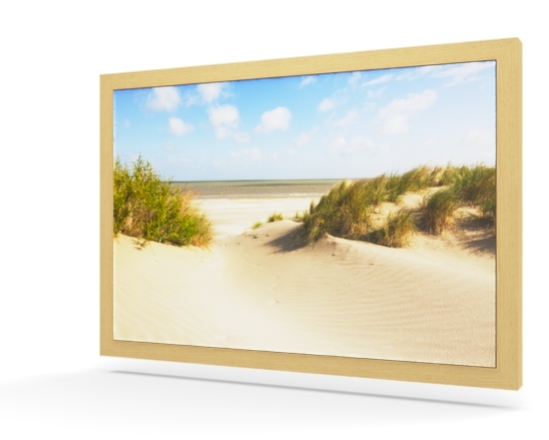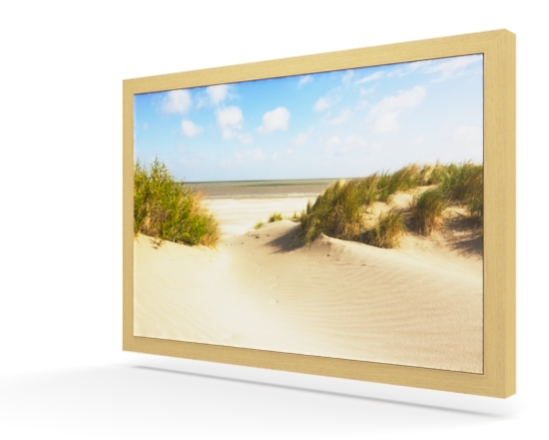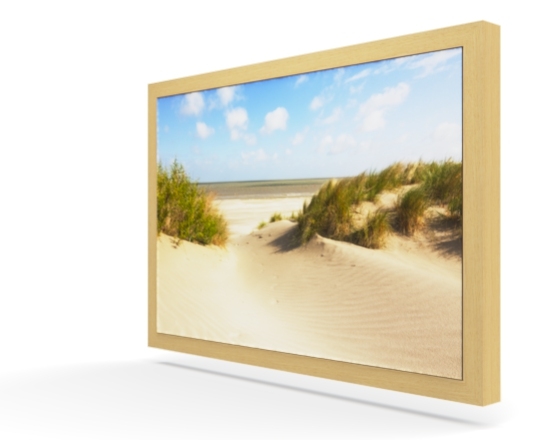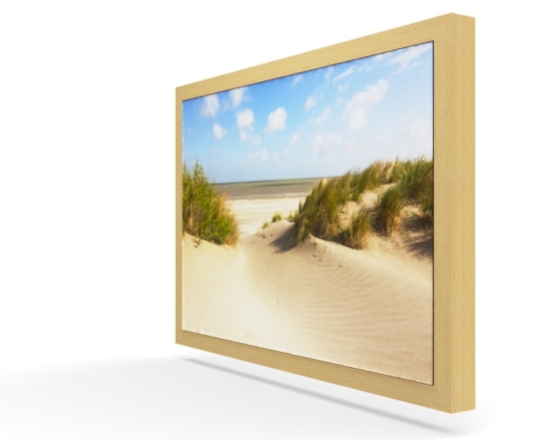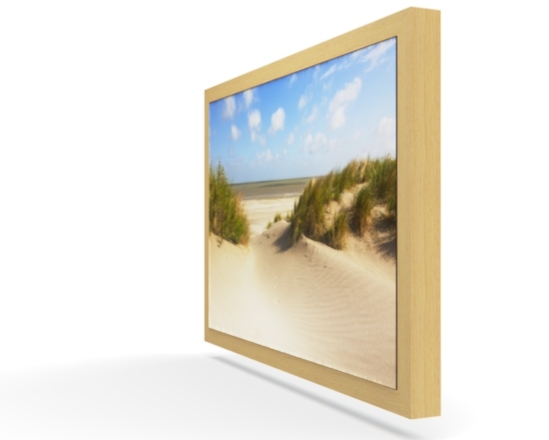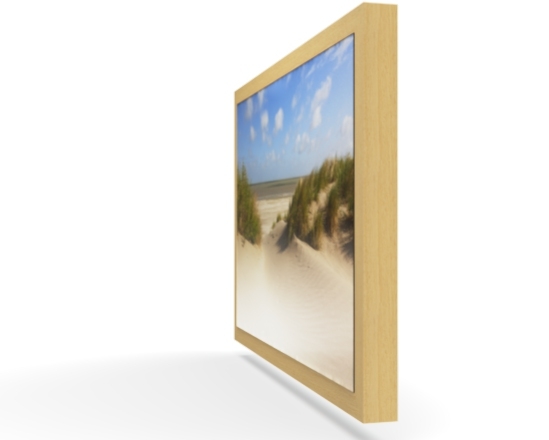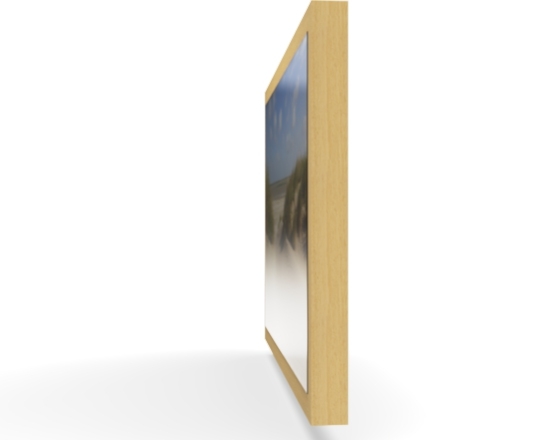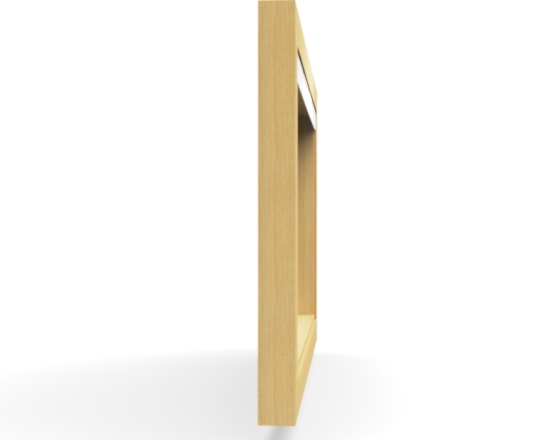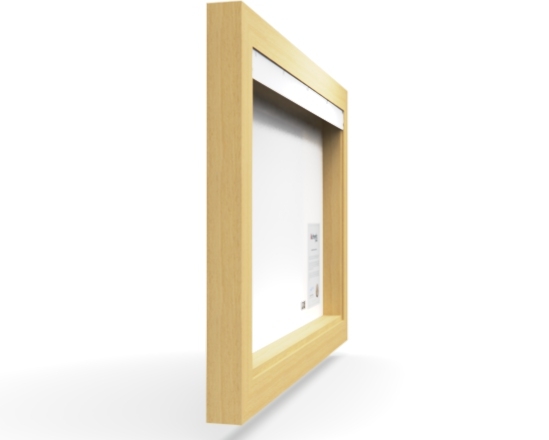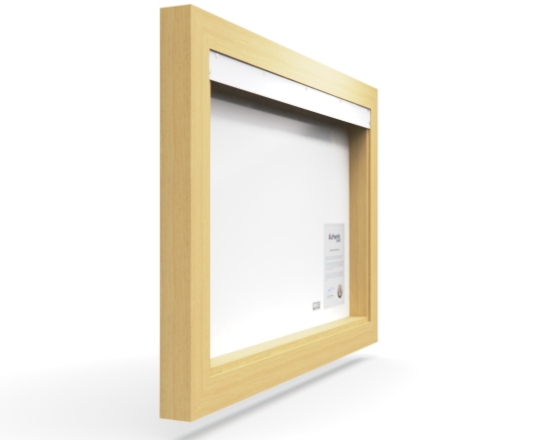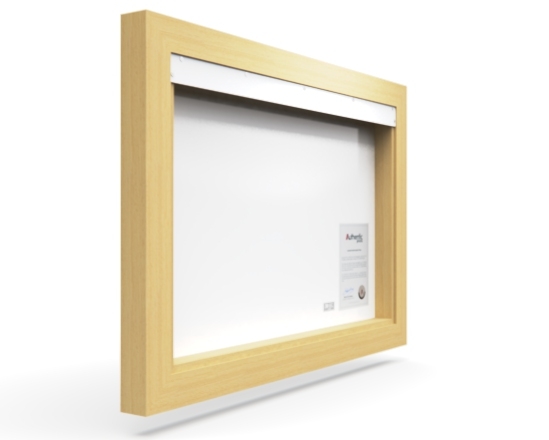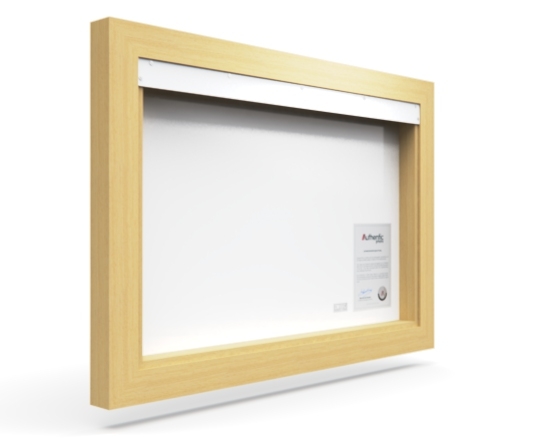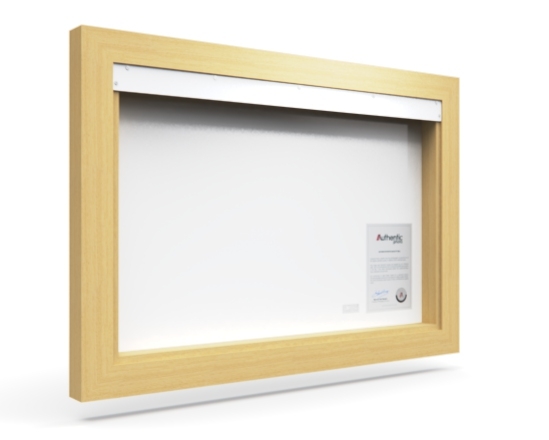 Knokke 40mm