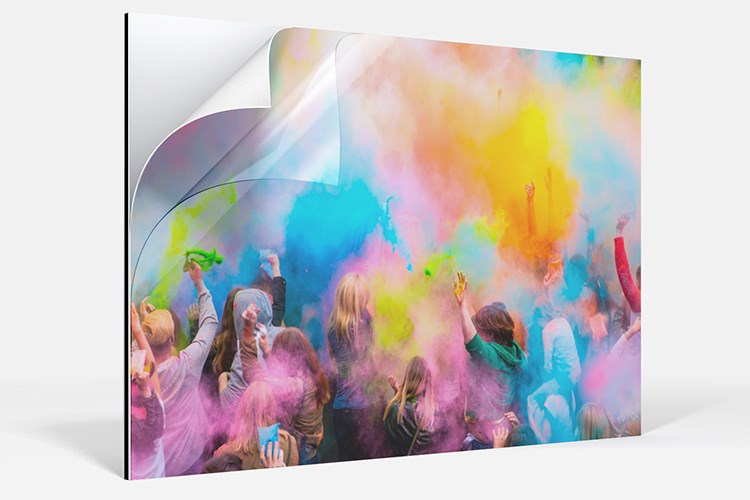 Mounting on Dibond 3 mm
Papers : Photo - Pigmentary
Special Papers - Poster
until 160 x 300 cm
30 x 40 cm : Starting from 54,00 € excl. VAT
Dimensions:


Until 160 x 300 cm

Choice of Suspension Systems
Delivery : ca. 3-5 jours
Composition of Dibond

The Dibond is a composite carrier with a polyethylene core surrounded by two aluminum plates. At the same time rigid, light and elegant, which will present your prints very elegantly. Dibond is the preferred mounting medium for art galleries. It is resistant to humidity and bad weather conditions.
Delivered complete with adapted Hanging System — Ready for immediate Use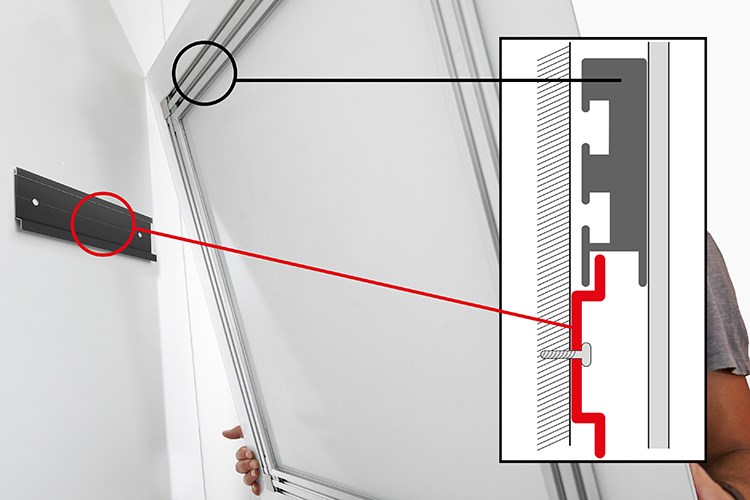 Aluminum Suspension System 10/45 with wall batten (in red)
Depending on the product, you can - during your order - choose between a Professional or a Simple Hanging System.
Depending on the dimensions and weight, the online system will propose the most obvious solutions:
Professional Hanging Systems :
Are the Hidden Aluminum Hanging Frames with reinforced corners, as shown here on the left.
Simple Hanging Systems :
Spacers - Hanging Hooks - Velcro Systems etc....

For your Interior Decoration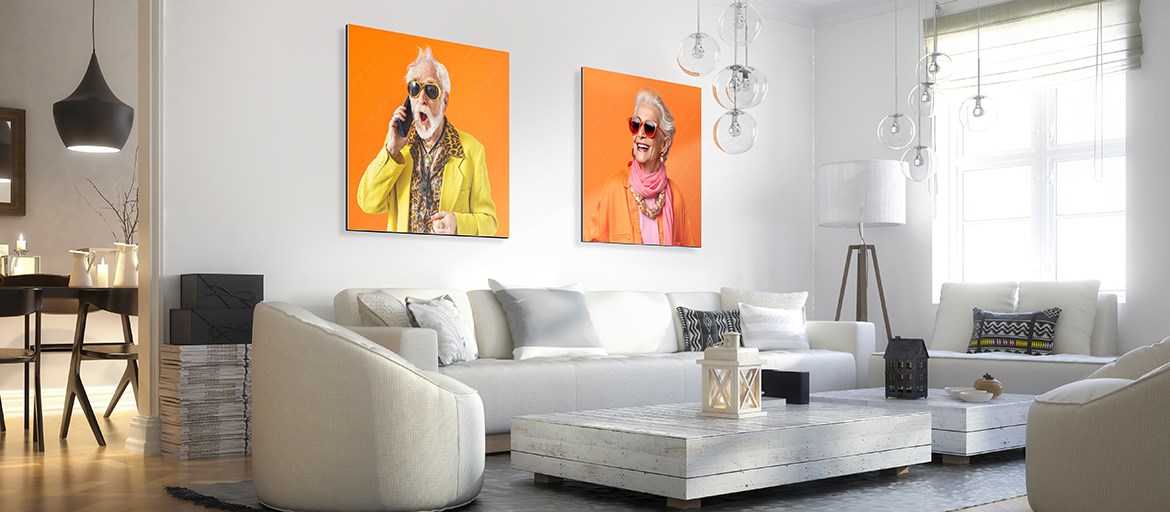 Satin Protective Film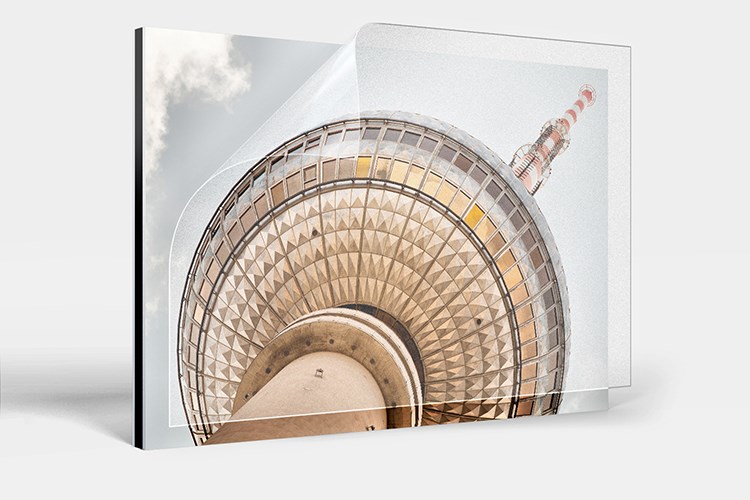 Some papers can be protected by a satin protective film up to 150 cm wide.
Invisible Varnish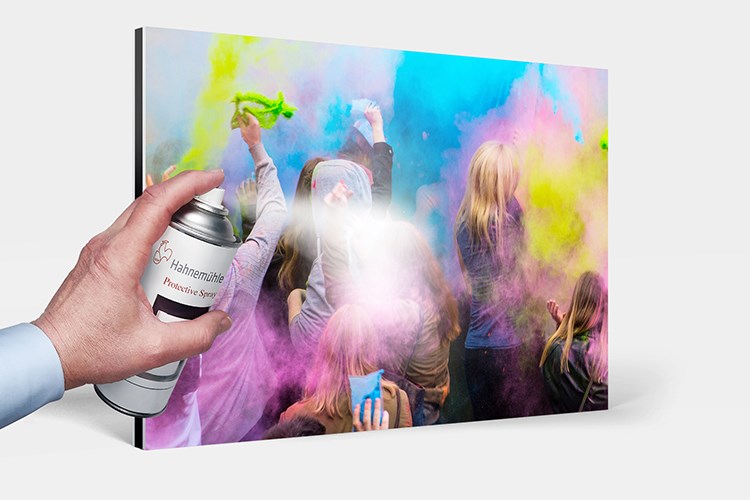 Some papers can be protected by an invisible varnish.
Compatible with our Full Range of Papers
Fine-Art Pigmentary Papers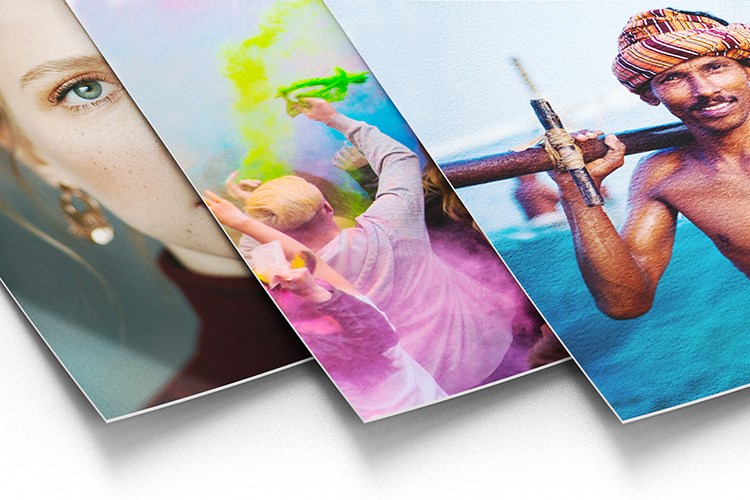 Photo Papers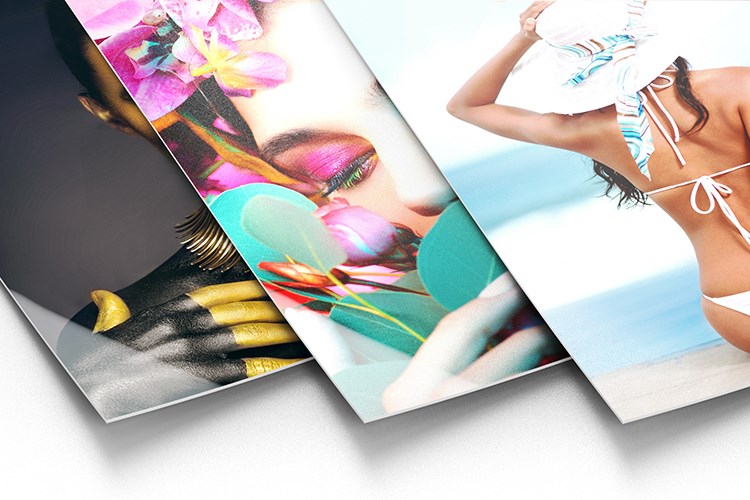 Special Papers