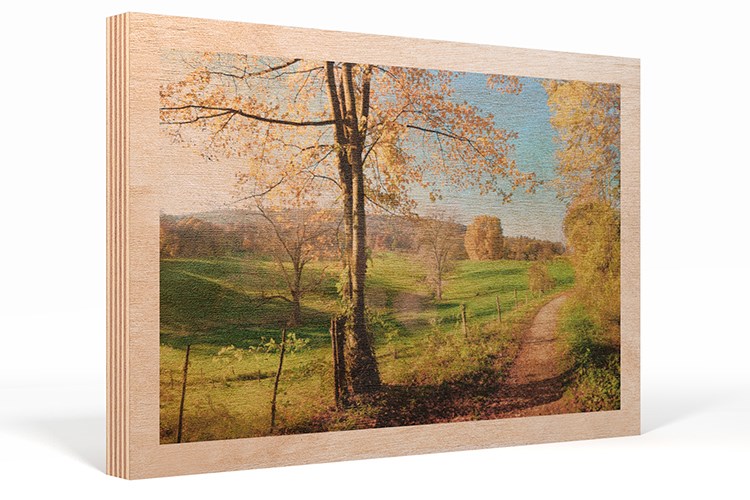 Print on Ecological Wood
18 mm.
40 x 30 cm : Starting from 35,00 € excl. VAT
Dimensions Between :


10 x 10 cm and 120 x 240 cm

Integrated Suspension System
Delivery : ca. 3 - 5 working days
Albasia Falcata Wood is Ecological and FLEGT Certified (Wood Managed in an Ecological way)

Ecological wood is printed directly on using 2 methods:
1st method: First a white primer is laid on top of the wood then the image is placed on top. This way of printing means the wood structure is barely visible through the image.
2nd method: The image is printed on the wood without a white primer so that the wood structure remains visible through the light parts of the image.
Both methods can be chosen during the online order.

Albasia Falcata wood is FLEGT (Forest Law Enforcement Governance & Trade - EU) certified, which means that the wood comes from well-managed forests and the harvested wood is replanted and ecologically managed in accordance with nature, its environment and local society. FLEGT is an Import licensing system introduced by the EU in 2008.
Online Addition of Borders, Opaque White, or Visible Wood Structure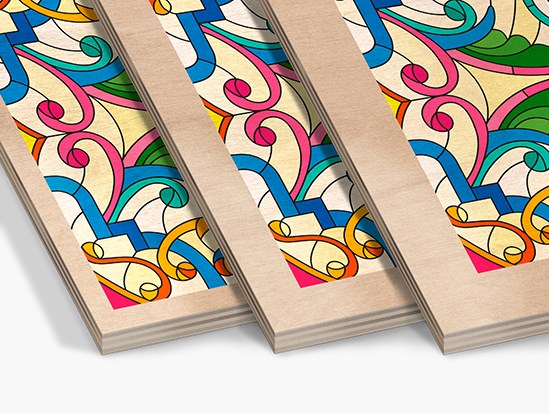 Online you can add transparent borders to your image on Ecological Wood.
You can choose between 2, 3, 5, 8, 10, 12 and 15 cm.

Here an example of transprent borders and with white underneath the image itself so that the wood structure is not visible through the image.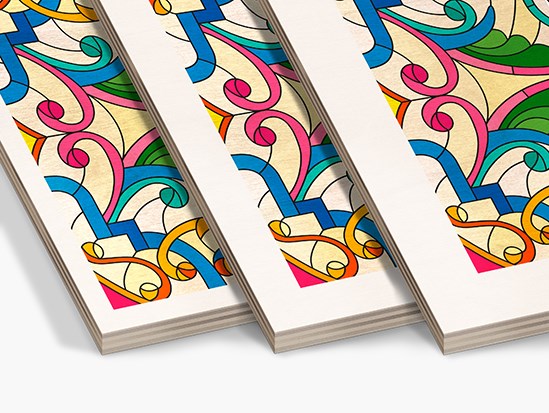 Ecological printed wood with an image printed over the entire surface with a white ink and thus added borders in a white layer.
Online choice of 2, 3, 5, 8, 10,12 and 15 cm.
During the Online Order you can have Wood Panels milled into Special Shapes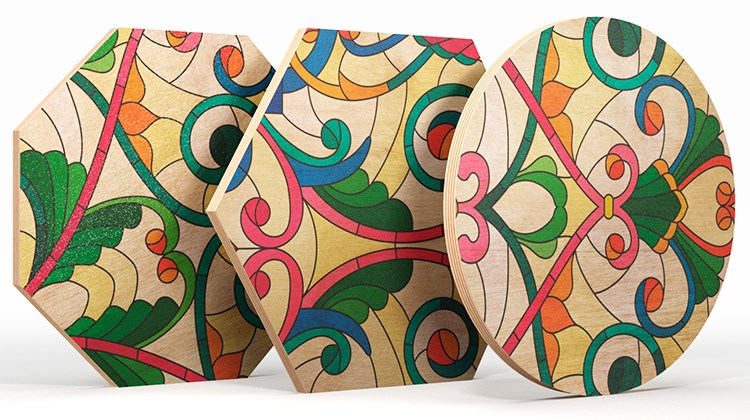 We can produce all kinds of shapes with computer-controlled milling machines.
Round images and polygons are available as standard and can be ordered online.

Free specific shapes are also possible.
Ready to hang: hanging system milled in the Ecological Wood.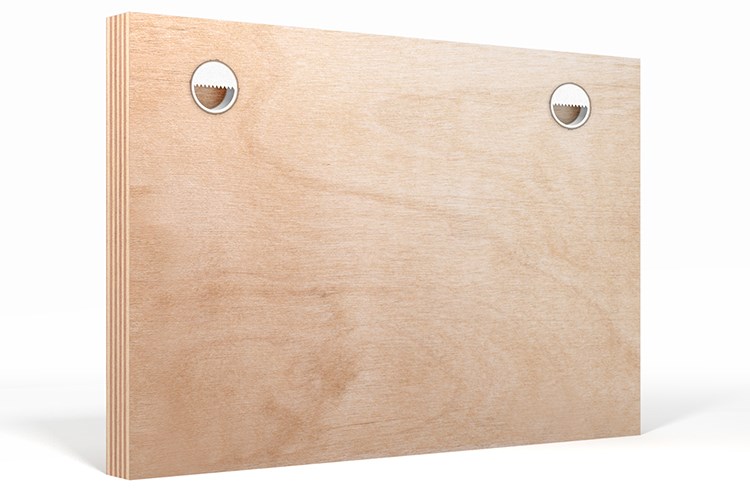 Simple, Practical Hanging System:
The images printed on Ecological Wood are delivered including an integrated hanging system.
A high-precision milled recess at the back of the Ecological wood allows plastic suspension nipples to be incorporated.
This hanging system fits into the milled recess and is fitted with barbs to prevent it from coming out of the hole.
There are two pieces provided, one on each side at the top of your image.
The Ecological Albasia Falcata Wood 18 mm weighs 5.76 kg per m2.