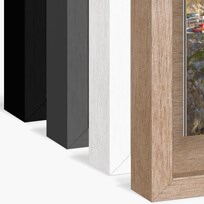 Elegant Thick Frame
Black, White, Anthracite,
Ayous Natural
Maple Natural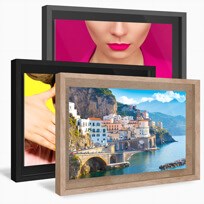 All Possible Sizes
Min. 30 x 30 cm
Max. 160 x 120 cm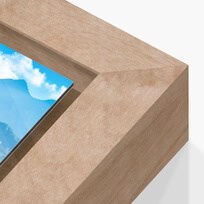 Floating Image
Wooden Inside
Anti-reflective Artglass
2 - 3 mm, UV resistance 70%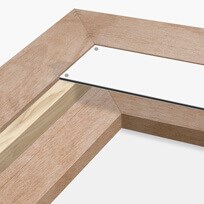 Integrated Suspension
Pro wall batten included
Ready to hang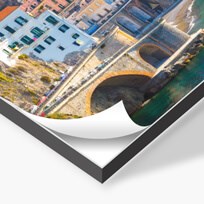 Fine-Art Paper on Dibond
Hahnemühle, Canson,
Ilford, Moab
Wooden Frame with Glass - Amalfi, with Floating Image on Dibond, Solid Wood Frame - Wooden Inside

Details Wooden Frame with Glass : Amalfi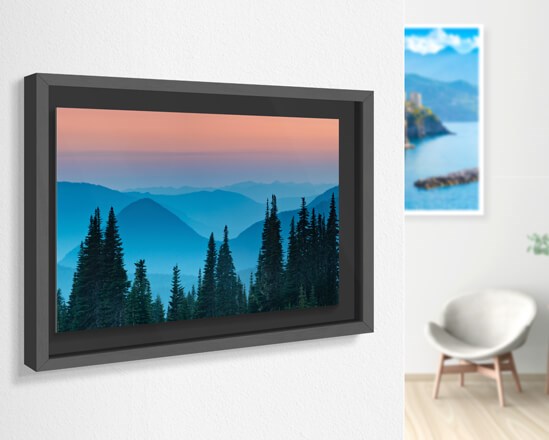 The Amalfi wooden frame with glass has a frame height of 50 mm with a frame width of 50 mm.
The image is mounted on Alu-Dibond 3 mm and is floating at a distance from the bottom and the glass by means of an invisible attachment.
The sides and bottom are made of solid wood.
This gives this Amalfi showcase frame an extra atmosphere.
The distance to the sides can be chosen Online between 2, 3, 5, and 7 cm.
Everything is dust-free behind anti-reflective Artglass 2 or 3 mm - UV resistance 70%
At the back we have mounted an intelligent hanging system that, in combination with a wall batten, allows you to hang your Amalfi showcase frame flush to the wall.
All you have to do is place the batten horizontally on the wall. Drill holes have already been provided.
After hanging, you can still move the Amalfi showcase frame to the left or right without having to do any additional work.
Dimensions: Min. - 30 x 30 cm  -  Max. - 120 x 160 cm.

Black RAL 9005

Anthracite RAL 7016

White RAL 9016

Ayous Natural

Maple Natural
Choice between 10 different Papers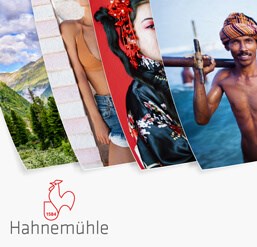 Hahnemühle Fine Art 
 ISO 9706
Torchon


Cloudy watercolor, Strong texture

William Turner 


Mould-made watercolor paper, 100% Cotton, Strong texture

Bamboo


90% Bamboo 10% Cotton, Light texture

Photo Rag 308 g


Velvety, Subtle texture, 100% Cotton

Ultra Smooth
Smooth
Velvet Surface
100 % Cotton
Canson Fine Art 
 ISO 9706
Platine Fibre Rag
Baryté type
Light texture
100% Cotton
Rag Photographique
Velvety
Matt
100% Cotton
--------------------------------
PhotoArt White Baryta
 ISO 9706
White Baryta
Contains Calcium Carbonate
Fingerprint Resistant
100% Photo Paper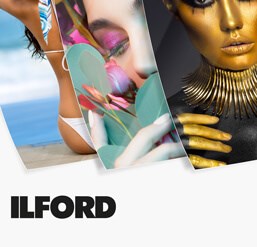 Ilford Photo Papers
Photo Satin
Satin surface
Photo Glossy
Glossy surface
Crystal Gloss
Glossy, metallic surface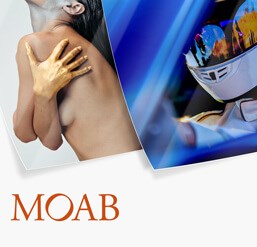 Moab Slickrock Metallic
Metallic Pearl


Pearly, Dynamic iridescent colors

Metallic Silver


Silver metallic, Kinechromatic effect
Invisible and Integrated Suspension System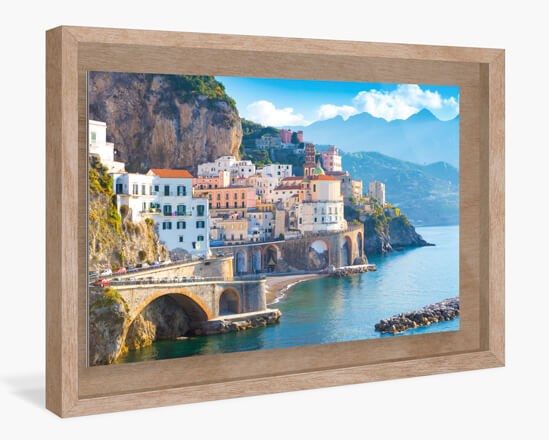 Floating images in a showcase frame is a mysterious solution that brings your photographic image even more to the fore.
The solid wood sides and bottom add warmness and charm to the whole object.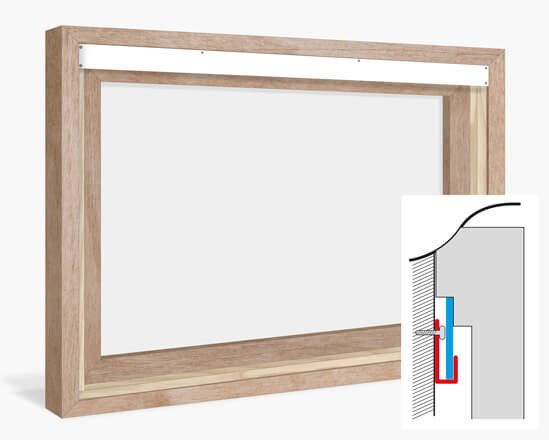 Over the entire upper length, a piece of Dibond is countersunk-screwed into three profiles so that the weight is distributed over 75% of the frame. The specially designed wall batten (red) ensures that your showcase frame hangs flat and parallel to the wall.

  Visualisation
Those images are interactive with 360° technology.
Click on the image and drag left or right, or scroll your mouse wheel to enjoy the 360° turn arround.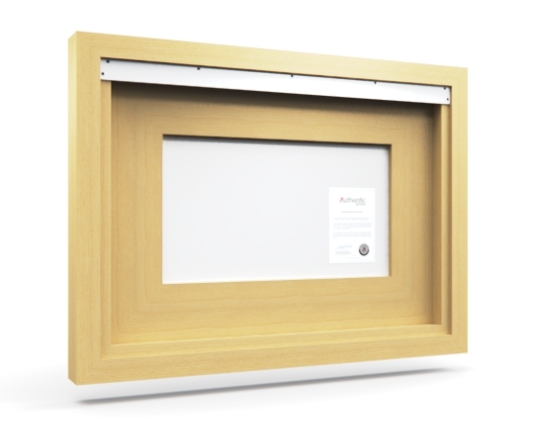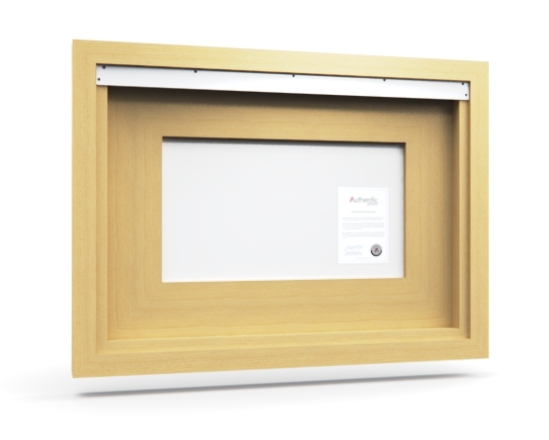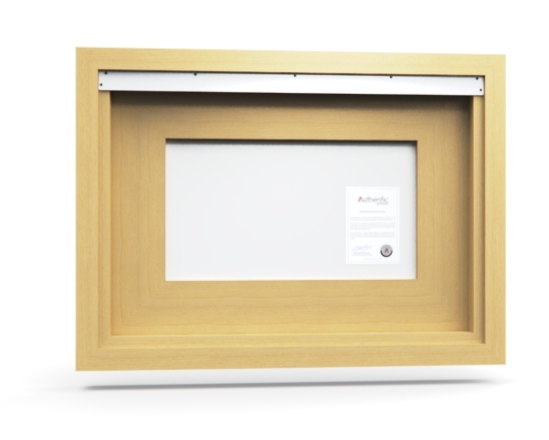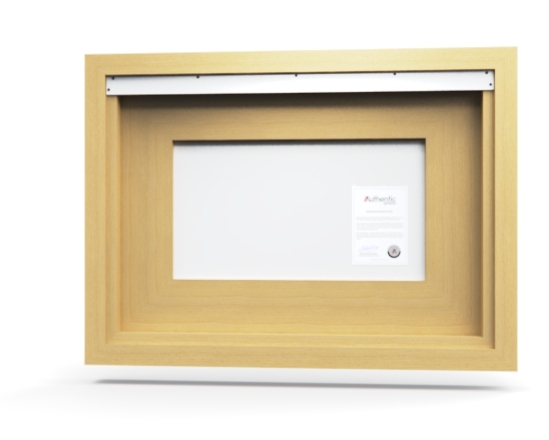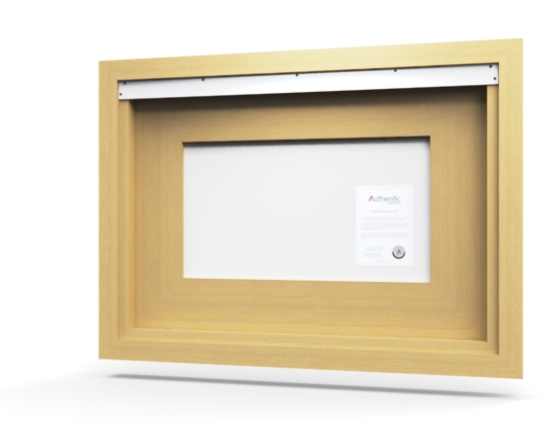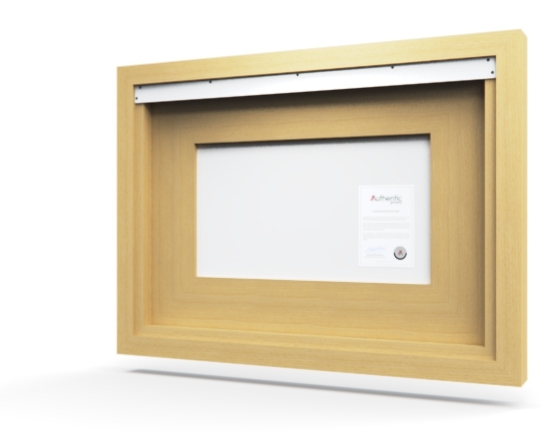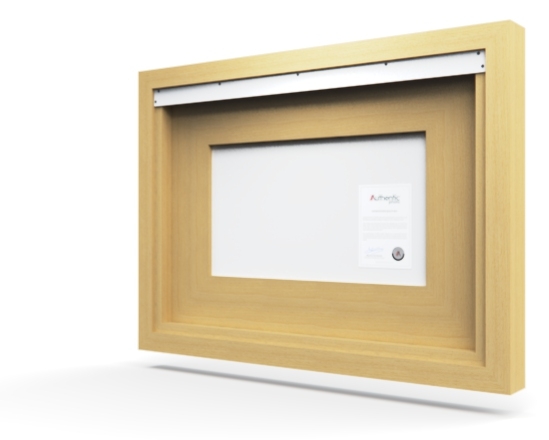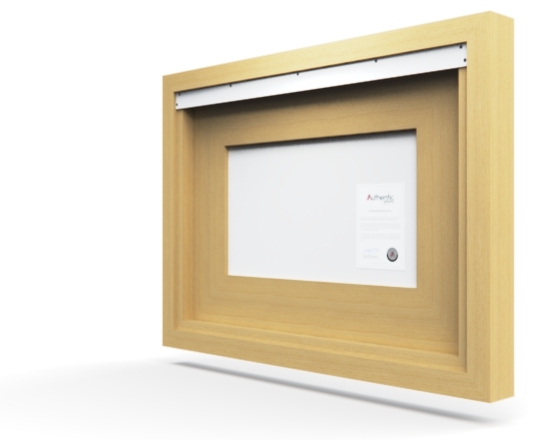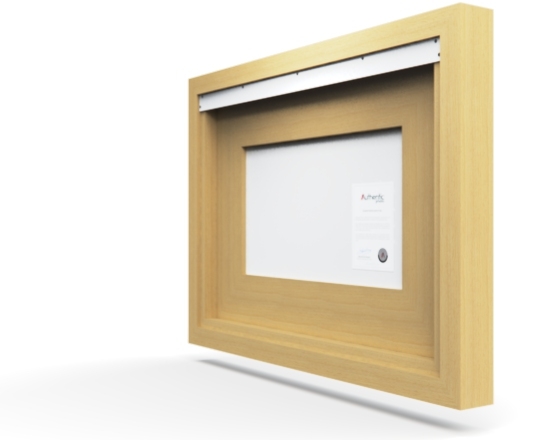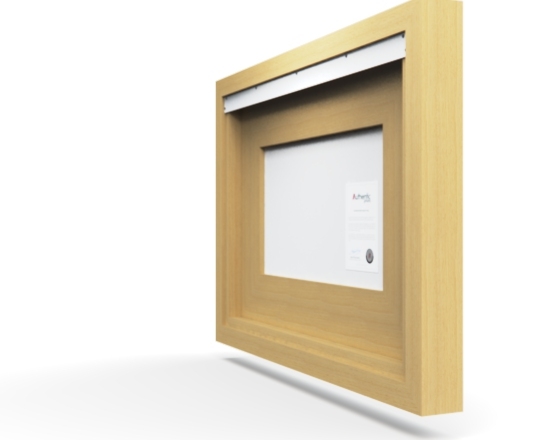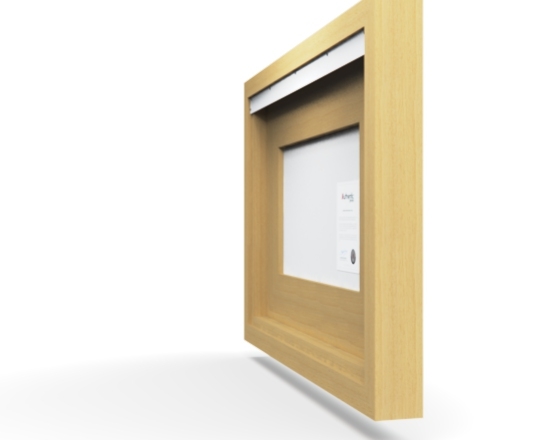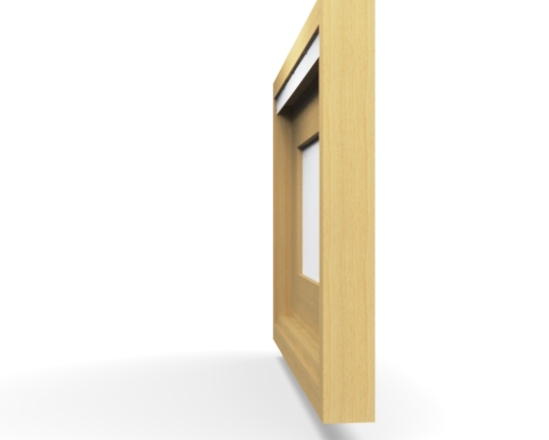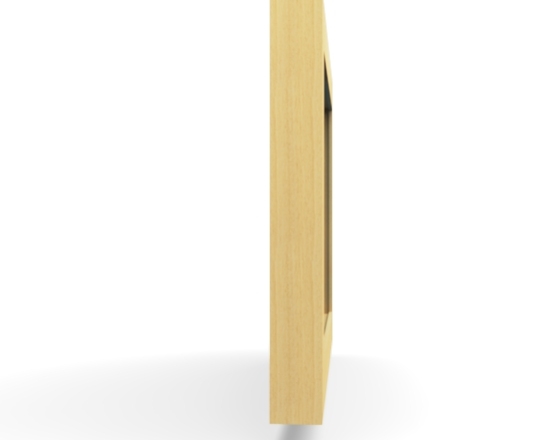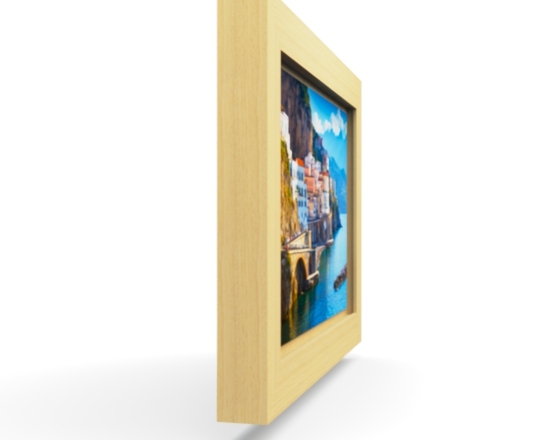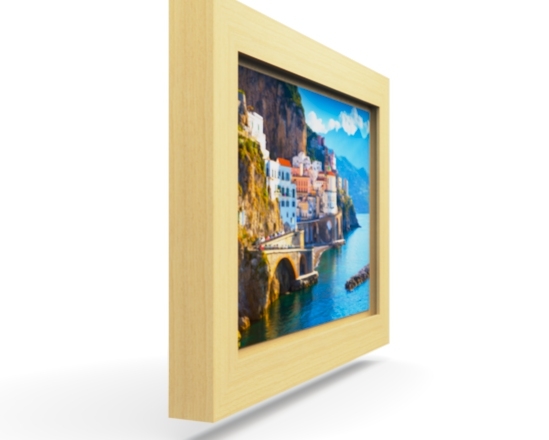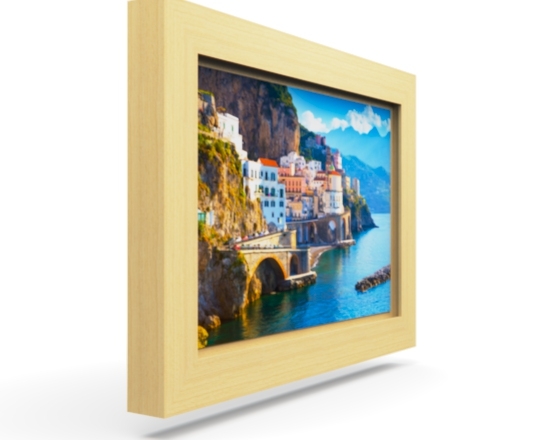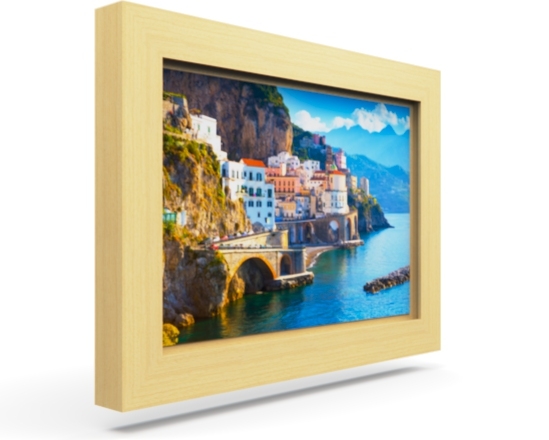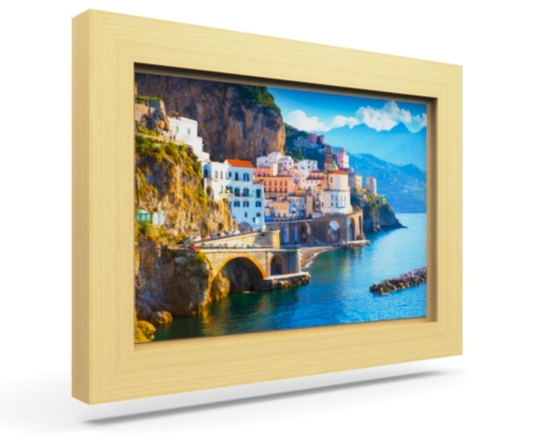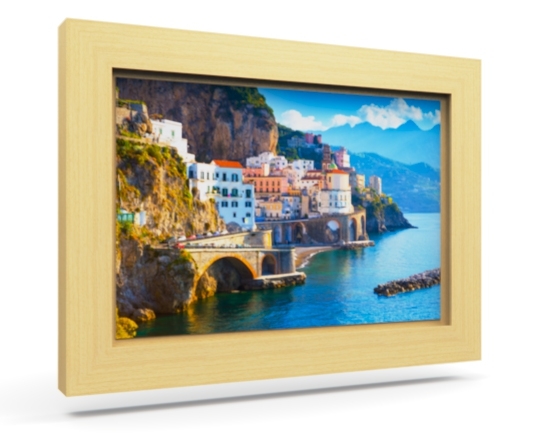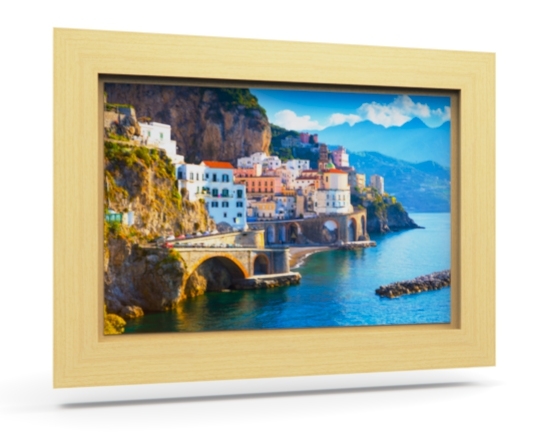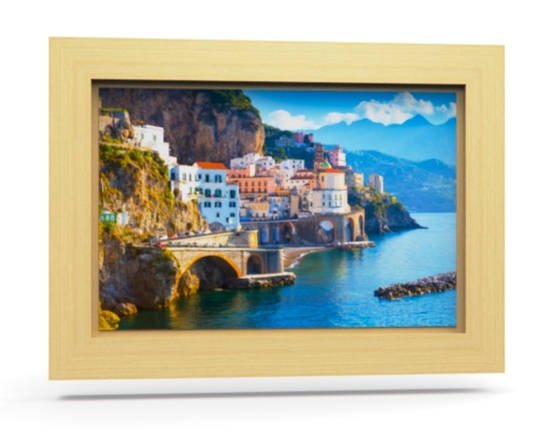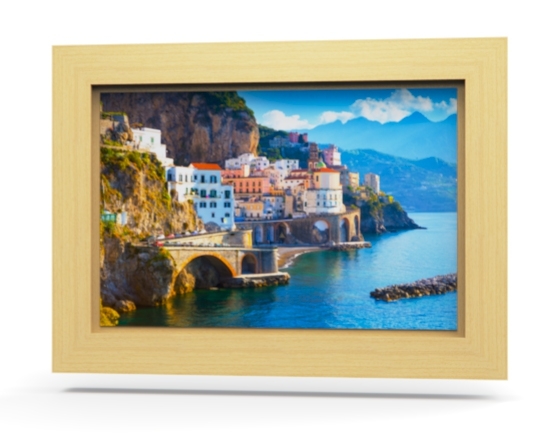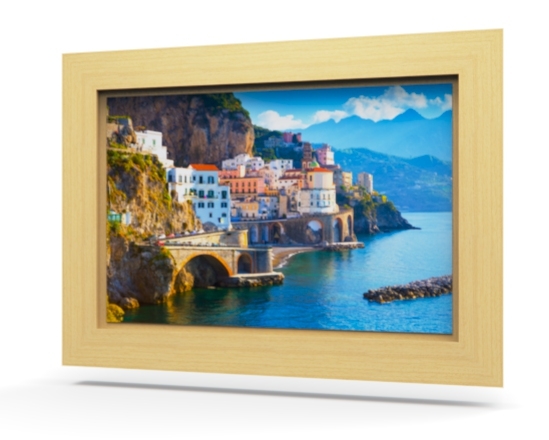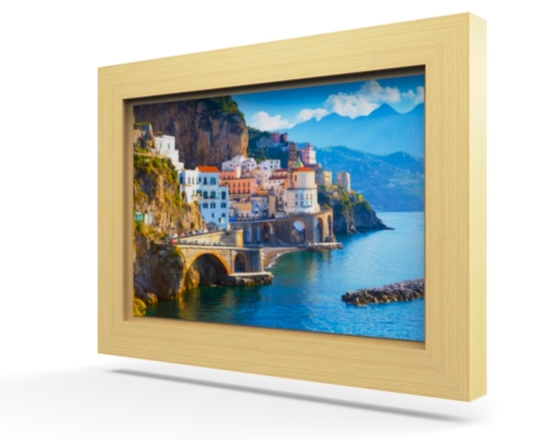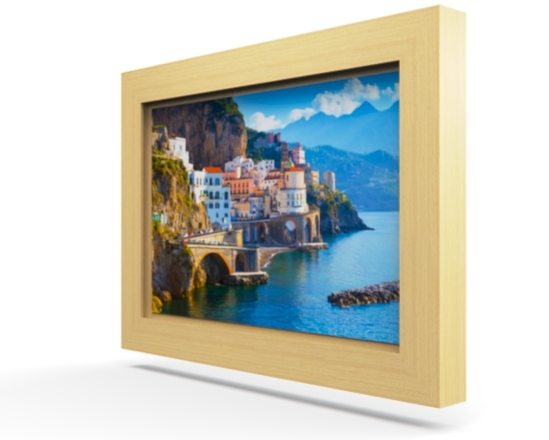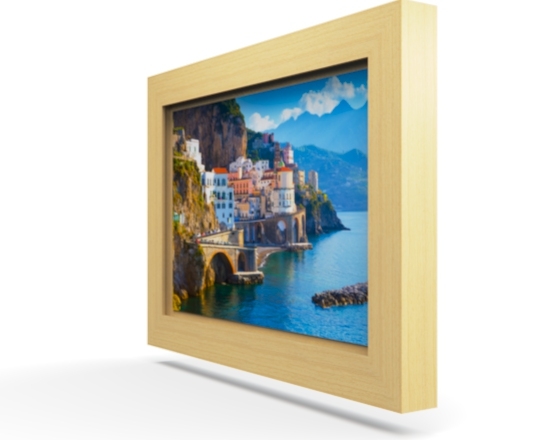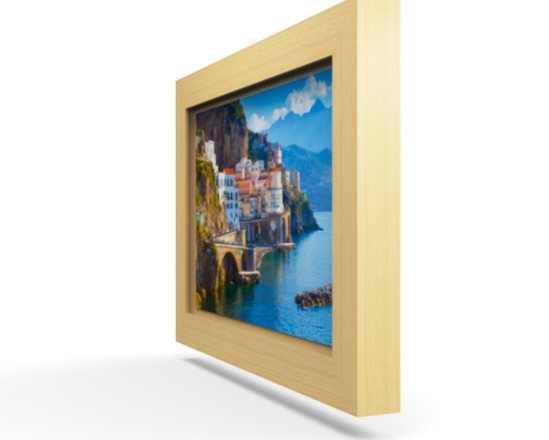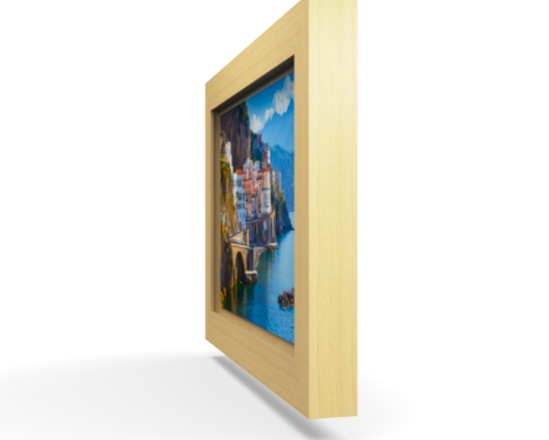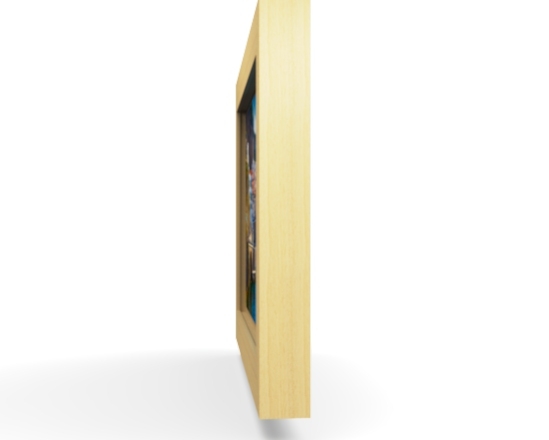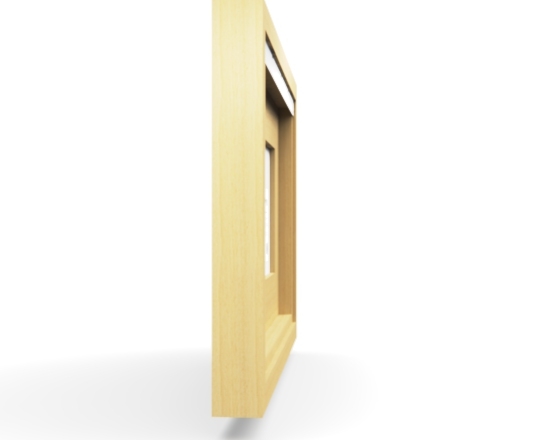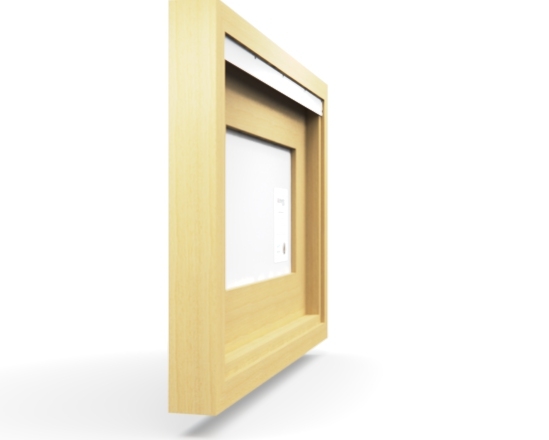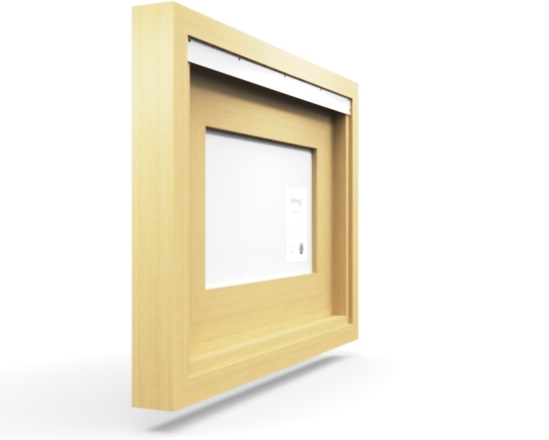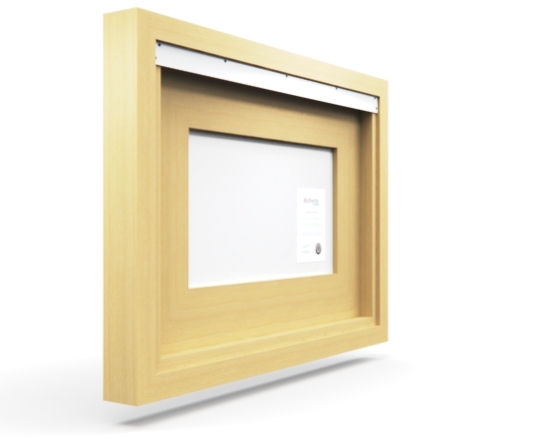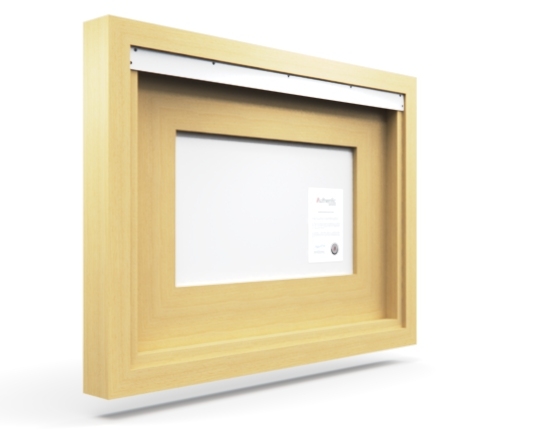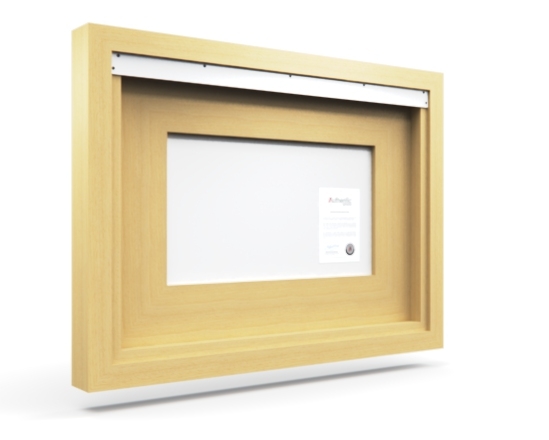 Wooden frame with Glass : Amalfi 50 x 50 mm
Some examples of size comparisons