ChromaLuxe: Your Image infused into a 1.14 mm thick Aluminium Plate (max. 120 x 240 cm)

ChromaLuxe is a contemporary modern production technique that allows the images to have a high saturation and is therefore recommended for color-intensive images. ChromaLuxe offers a kind of metallic appearance and is suitable for outdoor use because it is water- and scratch-resistant.
The image is printed mirrorwise with special Fine-Art ink on a transfer paper which is then baked under high pressure at a very high temperature into the coating of an aluminium plate.
Chromaluxe is offered in 3 versions : Glossy - Satin and Brushed
AuthenticPhoto is certified by Hahnemühle, Canson, Ilford, ChromaLuxe and Epson Digigraphie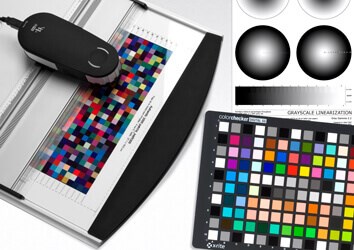 Testprints & Softproof
Testprint in A4 format (full image).
1:1 scale test (± 30 x 50 cm).
Softproof by email.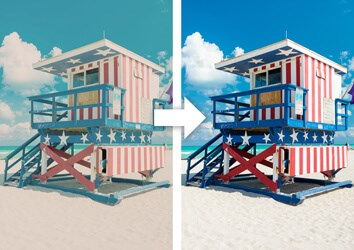 Optimization
Adaptation, retouching and correction of your image. Optimization of the image according to the chosen product.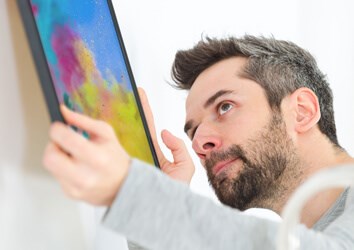 Placement
Organization of the hanging of your images after production and delivery.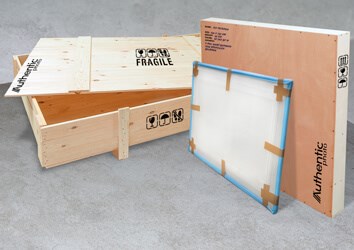 Shipping & Delivery
Custom packaging depending on the delivery method. The goods are guaranteed by AuthenticPhoto if we take care of the shipping.
Showroom
Rue Saint-Bernard 9
1060 Brussels — Belgium
Opening Hours
Monday-Thursday: 09-17h
Friday: 09-16h
Online: 24/7
Payment Methods